Round 5 was recently named the master toy licensee for ZeptoLab's best-selling app Cut the Rope. In partnership with Studio Licensing, Inc., and Established Brands, Inc., Round 5 earned the multi-year exclusive licensing agreement to manufacture and produce product across toy categories, including figures, plush, and playsets, that will reflect the brand and its candy-eating monster Om Nom. Round 5 will work with a major national retailer partner for a December launch in the U.S. with a full rollout set for spring 2013, across territories including Asia, South America, the U.S., as well as the UK and Australia.
Jennifer Lynch: Until recently Round 5 has really focused its efforts on the Mixed Martial Arts (MMA) space, so what was it about Cut the Rope that attracted you to the property?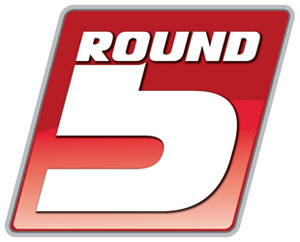 Damon Lau: I think it goes back to a core principle of the company, which is that the licenses that we always want to adopt are the ones that we feel are the most unique. Our MO has always been to do projects with a passion. The UFC license was really attractive to us as a sport, the Bruce Lee license we viewed as more of an entertainment license, and migrating over into something like Cut the Rope, which a lot of people saw as the second coming of the next major app license entering the category.
After Angry Birds paved the way, our approach was you have all these toy companies going into the market that aren't necessarily gamers and didn't necessarily grow up with technology as much a part of their lives as we did. Everyone who works at our company is under 35 and for us, we understand the license. It's part of our corporate culture to understand gaming and technology. So when we had the opportunity for something like this, especially with the marketplace being so primed, we jumped all over it. I think we were the right fit in that sense.
J.L.: Do you think having that understanding of gaming helped Round 5 to earn the rights?
D.L.: It's 100 percent why we were selected as the master toy licensee. When Angry Birds hit the success it did, it caught the whole industry off guard. No one anticipated that an app-based license would be able to break through, and breakthrough in such a huge way. Angry Birds launched one year prior to Cut the Rope. If you look at the life cycle of where it's at now, Cut the Rope is exactly, in downloads, where Angry Birds was at the same time last year. The difference is that Angry Birds in Q2 of last year already had retail support to back it up. Cut the Rope isn't going to see that retail support until Q3, so, in theory, the retail support will drive even more downloads and recognition.
When ZeptoLab was looking for Cut the Rope partners, it already understood how big the property was. They just needed partners that would work with the license in a way that would reflect the uniqueness of the game. Round 5 understood that.
J.L.: Who is your target consumer?
D.L.: When everyone looks at app licenses, they tend to lump them together because apps are so new. But a lot of the game licenses, such as Sonic, Nintendo's Mario, and even Angry Birds, the nature of the games skew more toward boys. Cut the Rope is a rare license that is more unisex, because there is a nurturing effect, a puzzle element, and the game does not naturally progress into something that's based on destruction. So we think not only will we be able to follow in the footsteps of something like Angry Birds but we'll actually be able to tread into newer territory where the license makes more sense for both sexes.
Product will be more geared toward ages 5 and up. This will always be our sweet spot because that's when kids naturally have the manual dexterity to operate and play games on an advanced level. That being said though, Cut the Rope appeals to every age demographic. You have kids playing the game but you'll also have teenagers and adults who play as well. So our product will likely appeal to a much wider demographic.
J.L.: As the master toy licensee you are also gaining the rights to create plush and playsets, which is new territory for Round 5. What is your strategy for these categories?
D.L.: People may say, "You've never done plush before," but that's probably even a better approach than anything. We are starting off with a completely clean slate. Maybe we haven't done playsets before either but we can study what is being done and come up with a completely fresh approach to it. I think especially with the way the market is working right now and the type of license that we're working with, it's going to take that kind of approach to follow something like Angry Birds.
When we were designing the program there were a couple key things that we wanted to try to accomplish. We looked at the marketplace and what other toy companies did with game licenses such as Mario, Sonic, and Angry Birds. A lot of people consider Cut the Rope to be a competitor to Angry Birds, but we look at it as being a competitor across categories, whether it's a TV property or an app property.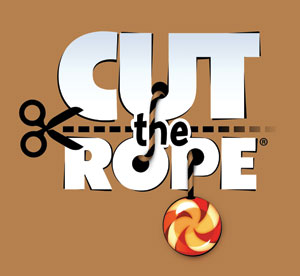 J.L.: What kind of innovation are you hoping to deliver with Cut the Rope?
D.L.: Studying what other people did, looking at playsets, looking at plush, we said, "There is one thing we want to do—reintroduce play patterns back into the product lines." We think that the creativity that naturally could be integrated into a lot of product right now isn't happening anymore. It's become more about pumping out product that matches the license. What you'll begin to see this fall is that we try to emulate elements of old school gameplay and match it to the actual game.
One item we're launching this fall is a poseable Om Nom. One of the key features in the game is that Om Nom makes all these funny expressions. Normally, a toy manufacturer would take the character and create plush with all the different faces. For us, the approach was different; we created a wire technology so consumers can actually mold the face to create the expressions naturally. Then to add additional SKUs, we'll offer the poseable Om Noms in all the different outfits he wears.
J.L.: Do you think Om Nom allows you to build on the creativity that consumers have seen in the past with Round 5's detailed collectibles?
D.L.: The way we look at it is that it's less about the actual product we create and more about the creative approach that we take to get there. The highly detailed stylization we took with the UFC and Bruce Lee lines was done because we felt it was a good match for the consumer base. We've taken the same creative approach for Cut the Rope and said, "What hasn't been done in the market?" and "How can we bring it to the consumer?" Even for buildable playsets, it's really a consistent approach to innovation that we are trying to do. It's thinking about how to make it work for the actual license and reintroduce play patterns that have been lost over the past four to five years in the process.
J.L.: Are you looking at additional licenses to expand into these new toy categories?
D.L.: Since the company started, we've always been looking at licenses. For us, our No. 1 rule behind acquiring a license is that it has to be something that we believe in and we feel we understand, but more importantly, a license we feel we can do something better with than what is currently in the market. Most companies just say, "What's the hot new property? Let's go after that." But there will always be 50–60 different companies going after that property. For us, it has to be a natural integration so that we are the best partners and they have the best license.