Rumors of Hasbro's Buyout Continue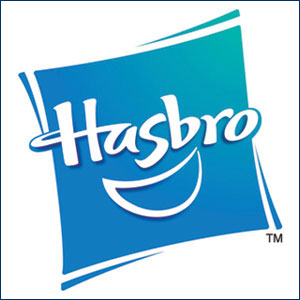 It has been widely reported in the media that Hasbro is in talks with private equity firm, Providence Equity Partners, to take the company private in a leveraged buyout. Hasbro has an estimated market capitalization of $6 billion.
The Wall Street Journal reported this morning that "Providence Equity focuses mainly on media, entertainment, and communications investments managing a more than $22 billion portfolio."
Hasbro issued a statement a few hours ago denying a sale. The statement said that it "is not having any discussions regarding the sale of the company." Hasbro did confirm in a statement that it had been approached by a private equity firm regarding a transaction, and said that its board of directors determined that there was no interest in pursuing such a transaction.
DreamWorks to Create Trolls Movie
Earlier this week, DreamWorks announced that it has agreed with Dam Things of Denmark to bring the Good Luck Trolls (which are the original version despite the many versions seen in the marketplace) to movie theaters. A release date was not announced.
The Good Luck Trolls were created by Danish woodcutter Thomas Dam in 1959.
Let SpongeBob Be Your Guide
Nickelodeon announced the launch of two new location-based guides featuring the voices of SpongeBob SquarePants and Dora the Explorer. Published by Spot It Out, LLC, and available for Tom Tom and Garmin GPS systems, the guides help parents identify thousands of family-oriented activities and destinations while being guided by the voices of SpongeBob SquarePants or Dora the Explorer.
Each listing comes with a brief, detailed review and description, operating hours, cost, and more. Simply choose one of SpongeBob's favorite places and the GPS will guide the car to the location using SpongeBob's voice. Nickelodeon—Dora the Explorer's Guide to Family Adventures powered by ParentsConnect includes the same rich content, but with the voice and trademark phrases of Dora the Explorer. Each is now available at Amazon.com, Fry's Electronics, nickshop.com, and other online retailers for an MSRP of $22.99 each.
Toy Story Hits High Fashion
Disney teamed up with five cutting-edge designers to create a Toy Story 3-inspired line. The entire collection is exclusive to Revolve stores http://www.revolveclothing.com. Henry Holland and Victor Glemaud are among the eclectic group of designers. Some of the designs (shown here are Jesse, Rex, and Woody) utilize elements from the characters in the film.