Sesame Workshop Launches Original Programming in Nigeria
Sesame Workshop announced an original half-hour programming block called Sesame Square designed for the more than 25 million preschool-age Nigerian children.
The series will feature age-appropriate content focused on educational messages and activities centered around reading, counting, and staying in school. It is estimated by UNICEF that only 10 percent of Nigerian preschool-age children are enrolled in preschool.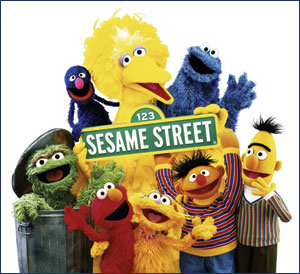 Sesame Square will be hosted by two Muppets developed especially for the Nigerian audience. Kami, a girl Muppet, is HIV positive and has a
taste for knowledge and adventure. Her friend will be a furry blue boy Muppet who is energetic and finds ways to make even the simplest tasks fun and exciting. The boy Muppet's name will be selected by a national mobile phone vote open only to those in Nigeria. Participants can choose one of three name options by texting their vote.
Sesame Square is a co-production between Sesame Workshop in New York and Ileke Media in Nigeria. In addition to the TV series, which is scheduled to air for three years, the Sesame Square project plans to produce two outreach kits, which will focus on literacy and health, for distribution to schools and shops across Nigeria.
Chorion Expands Flower Fairies
Chorion is further expanding the reach of Flower Fairies by appointing licensing agents for the brand across Europe. Copyright Promotions Licensing Group (CPLG) will represent the property in France, Germany, Italy, and Benelux. Bulls Licensing will represent the property across Scandinavia.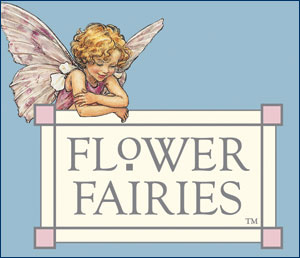 The appointments come as the momentum for Flower Fairies builds and develops in newer categories such as apparel. Both agents will work closely with Chorion to launch programs into these new territories, aimed at younger, more contemporary audiences as well as the more traditional consumer groups.
With more than 85 licensees worldwide, the Flower Fairies illustrations appeal to both adults and children. The property has traditionally been very strong across collectible products, gifting, stationery, housewares, and toys but moved strongly into the apparel market for the first time earlier this year. Fashion T-shirts aimed at women in their 20s launched in FØRSTE stores in Japan. In the UK, Somerbond introduced a range of apparel in Top Shop, starting with a limited collection of nightwear and following with underwear in all stores. Elsewhere, apparel and housewares rolled out in 26 IPER hypermarkets across seven different regions in Italy, targeting both adults and children.
Target Set to Open in New York City
Target's first Manhattan location is scheduled to open July 25 in East Harlem's East River Plaza (116th Street and the FDR Drive). The shopping complex is using a pedestrian bridge to link to mass transit. A parking deck is also available. Costco, Old Navy, Marshalls, and Best Buy are just a few of the retailers now open for business.
Target currently has locations in Brooklyn, Queens, and the Bronx.