LIMA to Sponsor Licensing Zone at Creative Market Tokyo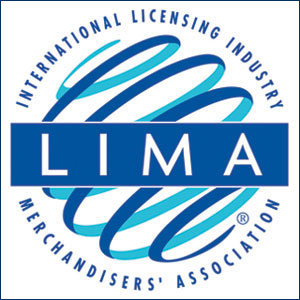 The Licensing Industry Merchandisers Association (LIMA) announced its sponsorship of the Brand & Character Licensing Zone at Creative Market Tokyo 2010. Creative Market Tokyo (CMT) is a rebranding of the Licensing Asia and Tokyo Contents Market which was held last year. It is scheduled to take place in Tokyo October 13–15, 2010.
CMT is an official Japanese government-backed CoFesta (Japan International Contents Festival) event. Co-Festa (www.cofesta.jp) is the world's largest comprehensive content festival encompassing games, animation, manga, characters, broadcasting, music, film, fashion, and design.
New initiatives for CMT's Brand & Character Licensing Zone include enhanced on-site presentation facilities for property launches, licensee meetings and press briefings, a property display gallery area, and a pre-show e-mail PR service to the trade fair visitor database. Returning initiatives from last year's event include the licensing awards ceremony, seminars and complementary distribution of the licensing Yellow Pages directory.
LIMA members that exhibit will receive a discounted exhibitor fee. Last year's show had record attendance of nearly 10,000 trade visitors, according to show organizers.
Bureau Veritas Rolls Out EU Toy Supply Solutions
Bureau Veritas Consumer Products Services (BVCPS) announced the roll out of its EU Toy Supply Chain Risk Management Solution to its global client network of manufacturers, importers, and retailers engaged in the toy consumer products industry. BVCPS says "The Solution has been developed to help the supply chain in coping with the new and higher safety requirements as stipulated in the new EU Toy Safety Directive (2009/48/EC) published on June 30, 2009, with a focus on continual improvement.
As the new EU Toy Safety Directive came into force on July 20, 2009, it will become a legal document in all Member States once it has been implemented into national legislation by January 20, 2011. This new Directive places a host of new responsibilities on manufacturers, importers, and retailers of toys that are destined for sale in the European market. It is critical that companies understand their obligations, the ramifications of these changes, and act accordingly if they are to protect their businesses," according to a statement from BVCPS.
The system focuses on addressing and managing risks. Ongoing compliance is also supported through BV One Source, a web-based information management platform hosted by Bureau Veritas that facilitates technical file management as well as data mining, performance scorecards, order tracking, and monitoring of order status.
TIA announces Hall of Fame Nominees
The Toy Industry Association (TIA) has announced its nominees for induction into the Toy Industry Hall of Fame. The ceremony will take place during the 11th annual TOTY Awards ceremony on Saturday, February 12, 2011. The TOTY Awards kick off Toy Fair, which runs in New York City's Jacob Javits Convention Center from February 13–16, 2011. To view the nominees visit: www.toyassociation.org
New Trial Date for Bratz
The battle for the Bratz will begin again. U.S. District Judge David Carter has ordered a January 11, 2011, trial date for a new trial over the Bratz brand. The judge also dismissed a motion by MGA to toss out Mattel's allegations of racketeering.
A federal jury awarded Mattel $100 million in 2008 and shifted ownership of the Bratz from MGA to Mattel. However, in a recent ruling, a federal appeals court overturned that ruling and indicated the need for a retrial.