Today we offer special thanks to all Veterans. We also keep in our thoughts all those who are currently serving in all corners of the globe. We are thankful for the sacrifices made by all. Happy Veterans Day!
Holiday Season: News and Notes
Here is a recap of noteworthy developments from this week.
Sears to open on Thanksgiving Day from 7am–noon for the first time in the company's 124-year history.
Walmart to offer free shipping on approximately 60,000 items in certain categories until December 20. Categories include toys and games; electronics; personalized jewelry; fragrances; and entertainment furniture.
The NBA Store on Fifth Avenue in New York City is expected to close this February. The NBA is reportedly looking for another Manhattan location.
Celebrate National Gaming Day this Saturday, November 13 at your local library.
After you play a game you like at the library, stop by a local independent retailer to purchase the game during ASTRA's Neighborhood Toy Store Day, which is also this Saturday, November 13.
Approximately 68 percent of retailers will be hiring more seasonal workers this holiday season than in 2009. In addition, compared to last year, 57 percent expect to stock more inventory. About 69 percent say they will advertise more aggressively and nearly 72 percent expect they will discount more. Source: CIT Retail Outlook Study
CLARIFICATION: In Tuesday's news, we mentioned that Hasbro Games at TRU are selling for $1. However, we neglected to mention that price is part of a mail-in rebate promotion. The games are $1 and $3 after the mail-in rebate. Candy Land and Chutes and Ladders are $1 after $2 mail-in rebate. Original Memory Game, Hi-Ho! Cherry-O, Cootie Games Ants in the Pants, and Cootie Games Don't Break the Ice are $3 after $2 mail-in rebate.
Hasbro, Corus in Distribution Deal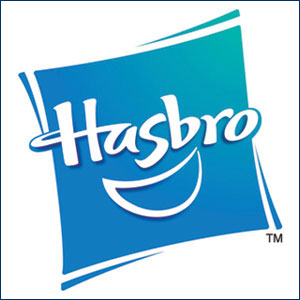 Hasbro Studios has reached a comprehensive programming and marketing agreement with Corus Entertainment. The agreement covers a range of Hasbro Studios-produced series on Corus Entertainment's kids services: YTV, Treehouse, Nickelodeon (Canada), Teletoon and Teletoon Retro. It includes the anticipated series Transformers Prime, My Little Pony Friendship Is Magic, G.I. JOE Renegades, The Adventures of Chuck and Friends, and Pound Puppies.
"Our partnership with Corus' kids networks marks the first of many distribution agreements that are designed to expand the Hasbro television programming brands around the world," Stephen Davis, president of Hasbro Studios, said in a statement.
Dora, SpongeBob to Get Apps
Budge Studios and Nickelodeon announced a partnership to develop and publish an interactive story book iPhone and iPad applications based on some of Nickelodeon's most popular properties such as Dora the Explorer and SpongeBob SquarePants.
The first of several apps to be released through the partnership is Dora's Christmas Carol Adventure, which is based on the TV special. The app will feature a holiday-themed story, original songs, and interactive mini-games. It will also teach Spanish, colors, reading, and the value of sharing. Both the iPhone and iPad versions of the app are scheduled to launch on December 1.
LEGO Games Gets an App
LEGO Systems, Inc., announced the availability of the first official LEGO branded application for iPad—a true-to-the-original board game version of Creationary, which tests how quickly players can guess what is being built from LEGO bricks. The free game works on iPad, iPhone and iPod Touch mobile devices.
Players "roll" the LEGO dice to find out which of the four randomly selected categories they are guessing: nature, vehicles, buildings, or things. The game starts building an object from that category out of LEGO bricks, and players must guess which of the four possible answers is correct by tapping the illustration that they think matches what is being built. The faster players guess correctly, the more points they earn. As the game is played over time, the more difficult it becomes. If players guess incorrectly, the game ends. Scores can be shared with friends via email or on Facebook.
Disney Store Opening
The Disney Store had its grand opening on Tuesday in New York's Times Square.
Shown here is 9-year-old Aden Schwartz who "unlocks magic" to officially open the store. The contest winner is joined by Buzz Lightyear, Cinderella, Mickey Mouse, New York City Mayor Michael Bloomberg, and Disney CEO Bob Iger.
(Photo from Disney by Matt Peyton/Wire Image)