Sales up in November
The U.S. Census Bureau announced that advance estimates of U.S. retail and food services sales for November (adjusted for seasonal variation and holiday and trading-day differences, but not for price changes) were $378.7 billion, an increase of 0.8 percent from the previous month, and 7.7 percent above November 2009. Total sales for September–November 2010 period were up 7.8 percent from the same period a year ago. The September to October 2010 percent change was revised from +1.2 percent to +1.7 percent.
Retail trade sales were up 0.9 percent from October 2010, and 8.1 percent above last year. Nonstore retailers sales were up 14.2 percent from November 2009 and auto and other motor vehicle dealers sales were up 12.8 percent from last year.
University Games Acquires Lines from American Plastic
University Games has acquired the rights and tooling to certain classic games from American Plastic Equipment, Inc. The titles acquired include Kaboom, Green Ghost, Kabala, Crazy Clock, Poppin' Hoppies, and line of Skittle games featuring Skittle Pool. These games and more are expected to be reintroduced by University Games in broad game and electronic formats over the next three to five years.
These games were introduced by the world's then largest toy manufacturers such as Marx Toys, Ideal Toy Corp., Transogram, Gabriel Toys, Mego Corp., Aurora Products, and Kohner Bros.
"More than 100 games will be added to the library of University Games," said Bob Moog, president of University Games in statement. "These timeless treasures will complement our current game and Colorforms divisions. University Games plans to re-issue select games of this strategic acquisition as classic collector games true to the originals. In addition, this acquisition gives us a huge library of game content which will be integral to our new mobile and online strategy."
Hasbro, Turner in Programming Deal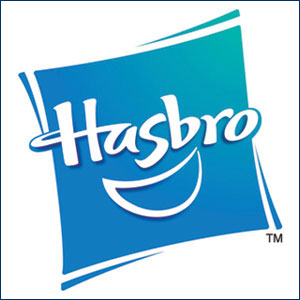 Hasbro Studios and Turner Broadcasting EMEA have agreed to a programming deal covering four key properties including Transformers Prime, The Adventures of Chuck and Friends, Pound Puppies, and My Little Pony.
The agreement, which runs throughout the U.K., Spain, Sweden, Norway, Denmark, and the Middle East, is expected to start in summer 2011. Turner Broadcasting will carry episodes of the four animated series on its Cartoon Network, Boomerang, and Cartoonito kids' services. Additionally, they will appear on Turner's Cartoon Network Arabic in the Middle East and Boing in Spain.
One Entertainment Has Licensing Rights for Top Soccer Teams
One Entertainment has been awarded the exclusive master licensing rights in North America for three of the most prominent international soccer clubs: Manchester United, F.C. Barcelona, and Juventus. Through these agreements, One Entertainment will have the right to license, market, and promote club-branded merchandise and product collections featuring the clubs' respective logos and creative assets.
Under the terms of these multi-year agreements, One Entertainment will utilize their creative licensing and merchandising skills to develop a complete range of consumers products, including apparel, novelty items, accessories, toys and games, food and beverage, and stationary.
"One Entertainment is thrilled to be a part of such an extraordinary development that involves soccer expansion in North America," said David Gebel, Managing Partner of One Entertainment in a statement. "All three of these teams truly represent the most exciting attributes of the game—a fusion of excellence, history, and a phenomenal roster of players. The merchandising program for Manchester United, F.C. Barcelona, and Juventus will represent a major opportunity to tap into both the soccer and fashion/lifestyle potential of these brands."
Walmart Launches Toyland
Walmart launched Toyland this past weekend in nearly all stores nationwide, creating a one-stop toy destination. With the addition of Toyland, Walmart says it now has the largest square footage dedicated to toys among all retailers, and a convenient, central location to feature many of this year's hottest toys including:
Furreal Friends GoGo My Walkin' Pup—$44.88
Scrabble Flash—$20
Paper Jamz Guitar—$19.87
Loopz—$25
Matchbox Stinky the Garbage Truck—$49
ImagiNext BigFoot the Monster—$88.88
Bop It Bounce—$15
Hide-and-Seek Jojo Interactive Bunny—$39.96
Fisher-Price iXL Learning System—$69
Hasbro Moves to NASDAQ Global Select Market
Hasbro, Inc., announced that it will voluntarily transfer its stock exchange listing from The New York Stock Exchange to The NASDAQ Global Select Market, an exchange of The NASDAQ OMX Group, Inc. The company expects trading to commence on the NASDAQ on December 21, 2010, and Hasbro stock will continue to be listed under the ticker symbol HAS.
"The decision to transfer our stock listing reflects our strategy of re-imagining our business to maximize value for our shareholders," said Deb Thomas, Hasbro's CFO in a statement. "The NASDAQ and its listed companies are indicative of the innovation and forward-thinking Hasbro prides itself on. We are confident that the technology platforms, services, and support of NASDAQ will best support Hasbro's continued growth as a branded play company."