Hasbro Announces Preliminary Results for Q4 and Full-Year 2010
Hasbro, Inc., announced, based on preliminary full-year results, it will report full-year 2010 revenues of approximately $4.0 billion compared to $4.07 billion in 2009. For the fourth quarter 2010,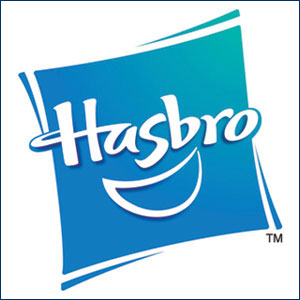 the company anticipates revenues to be approximately $1.3 billion compared to $1.4 billion in 2009. The company expects to report a decline in the U.S. and Canada segment net revenues in the fourth quarter and full-year 2010, partially offset by increased net revenues in the international segment for both the fourth quarter and full year.
Hasbro expects earnings per diluted share for 2010, inclusive of its television investments, to grow versus the $2.48 per diluted share reported for 2009. However, excluding a favorable tax adjustment of $21.2 million, or $0.14 per diluted share, recorded during the first quarter 2010, the year-over-year earnings per diluted share increase is expected to be modest.
"For 2010, we anticipate reporting our tenth consecutive year of earnings per share growth. We no longer believe we will grow revenues for the year due to a slowdown in U.S. consumer demand, which we experienced late in the fourth quarter," said Brian Goldner, Hasbro's president and CEO, in a statement. "In 2010, we had a number of strong product initiatives, good growth internationally, including in the emerging markets, and we continued to unlock the global potential of our brands while tightly managing our expenses. Collectively, these factors are contributing to our expected growth in earnings per share for 2010 despite reduced revenues."
Hasbro will provide more detailed information about its fourth quarter and full-year results on Monday, February 7, 2011, on its regularly scheduled financial results announcement.
Blue Plate Media Announces 4th Annual Media Lounge at Toy Fair
Simplifying the media buying process and educating youth and toy marketers about the media landscape is the goal of Blue Plate Media Services' fourth annual Media Lounge. The Blue Plate Media Lounge at Toy Fair is an educational forum, rotating hour to hour, from vendor to vendor, whereby one-on-one 15-minute media sessions are arranged between marketers and media partners in the kid and mom space.
The one-day Toy Fair event will take place from 8:30 a.m.–5:30 p.m. on Tuesday, February 15, in room 1C01 at the Jacob Javits Convention Center in New York City.
Participating media partners at this year's Blue Plate Media Lounge include Box Top Media, Cartoon Network, Disney, MiniClip, Nickelodeon, National CineMedia Network, Six Flags Entertainment, and Wild Tangent. These companies will be representing media from integrated platforms and consumer touch points, including TV, online, radio, social gaming, print, outdoor, in-theater, and onsite gorilla marketing. Executives will be on hand to informally meet and greet, educate, answer questions, and review and present 2011 media opportunities.
For more information, call (908) 918–0202 or email info@blueplatemedia.net.