Scholastic, Taco Bell in Kids' Meal 39 Clues Promotion
Scholastic and Taco Bell are teaming up for a kids' meal promotion. Beginning May 17 and running through June 23, 2011, kids will receive one of four custom The 39 Clues-branded premiums at one of Taco Bell's approximate 5,000 U.S. locations. Inspired by Scholastic's best-selling The 39 Clues series, these giveaways will include custom stories and activity pages. Taco Bell will support the promotion with a premium display insert. The latest novel in The 39 Clues series, Book 11: Vespers Rising will be released on April 5, 2011. Vespers Rising will be followed this fall by The 39 Clues: Cahills vs. Vespers, a second story arc of the franchise. The 39 Clues movie is in development with DreamWorks Studios with Steven Spielberg eyeing to direct and Deborah Forte of Scholastic Media producing the film. The script is written by Jeff Nathanson whose credits include Catch Me If You Can and Rush Hour 2.
Alex Launches an App
Alex announced the launch of its first app, Moody Monster Manor, for March 25. The free app, designed for ages 3–6, features four fun monster-themed games focusing on emotions. Kids can also create their own monsters and win monster merit badges while learning about matching, colors, animals, and more. The app will be available for iPhone, iPad, and iTouch.
MarVista Entertainment Licenses its Properties Globally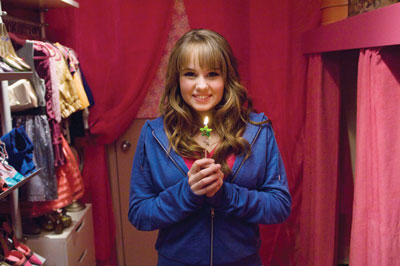 MarVista Entertainment announced that it has finalized licensing agreements across numerous countries including Germany's RTL, Mexico's Televisa, and Mexico/Latin America's MVS Multivision.
RTL Germany has licensed 16 Wishes, a primetime family feature co-produced by MarVista Entertainment and Disney Channel.
Televisa Networks Mexico also licensed 16 Wishes along with Riding Tornado, a true-life story of patience, endurance, and passion. The deal with Televisa was part of the distribution alliance with Snap TV in Argentina announced earlier this year.
MVS Multivision has licensed three action thrillers for airing in Mexico, and four romantic comedies for transmission throughout Latin America (excluding Brazil).
The action thrillers are Kidnapped—48 Hours of Terror, The Terrorist Next Door, and Meteor Storm.