FunGoPlay Names Executive Team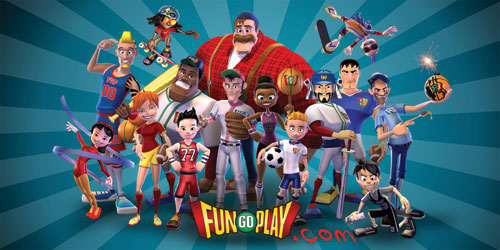 FunGoPlay, a sports-themed virtual world, announced its management team. Chris Romero has been named chief technology officer. Sean McEvoy has been named director of production. Kelli McNamara has been named head of strategic partnerships and marketing. Jana Moncrief has been named director of marketing.
FunGoPlay separates itself from all other virtual worlds through "connected" sports gear that rewards kids every time they use them in the real world by tracking their play periods and earning them medals, points, and power-ups in the online world.
Chris Romero joins FunGoPlay from companies such as Nickelodeon Online and Worldwide Biggies.
Prior to FunGoPlay, Sean McEvoy held posts at Nickelodeon Kids and Family Digital. Prior to joining FunGoPlay, McNamara served at Cornerstone/Fader and UGO Entertainment, where she created partnerships with brands such as Coca-Cola, Proctor & Gamble, Time Warner, and Adidas.
Jana Moncrief previously held the position at HarperCollins Children's Books, Disney Worldwide Publishing, and AOL Kids.
Hape Hires JC Sales, Repositions Paez
Responding to a high level of interest in Hape's custom manufacturing capabilities and its new eco toy line, managing director Maggie Qiu has reassigned sales manager Lissette Paez. New to Hape as of August of 2010, Paez will manage key mass market accounts and act as the liaison for custom product development. She will also continue to manage the South American market.
JC Sales has been hired to replace Paez in covering gift and toy accounts in Florida, the Bahamas, and the Caribbean islands. Joel Cohen, founder of JC Sales, has more than 35 years of experience as a sales representative.
Collins Joins MGA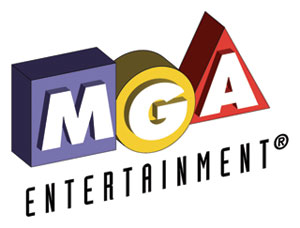 MGA Entertainment announced the appointment of Casey Collins as executive vice-president of global licensing. In this role, Collins will oversee domestic and international licensing activities of all MGA and Little Tikes product categories, as well as leverage retail and promotional activities worldwide for the company's portfolio of toy brands.
Previously Collins held positions with LucasFilm and World Championship Wrestling.