Thomas Moves to the Big Screen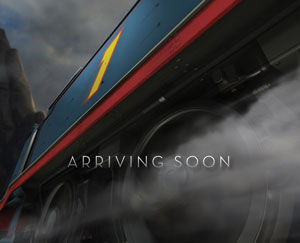 HIT Entertainment announced that Thomas the Tank Engine will be crafted into a live action family film franchise for theatrical release. Shane Acker, Academy Award-nominated director of the animated film, 9, has signed on to direct. The film's producer is Julia Pistor, an industry veteran whose producing credits include the live-action films Charlotte's Web and Lemony Snicket's Series of Unfortunate Events.
A creative team has been assembled, which is comprised of Weta Workshop and Mattel's entertainment properties design team. The group is charged with re-imagining the core characters and the world in a way that will appeal to a wide kids and family audience.
Acker will direct from a script by Chris Viscardi and Will McRobb (Alvin and the Chipmunks), and Josh Klausner (Shrek the Third, Date Night).
The film franchise will complement the continued robust presence Thomas & Friends has in the preschool arena.
Cinetic Media and UTA's Independent Film Group are working with HIT on the finance and distribution plan for the picture.
A release date and the cast have not yet been announced.
ZhuZhu Pets as DVD Movies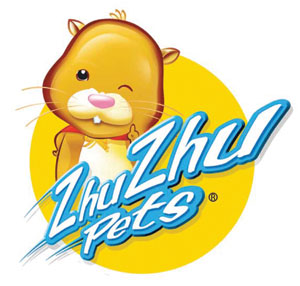 Cepia LLC, the maker of ZhuZhu Pets, announced a worldwide television rights and home entertainment arrangement with Universal Pictures to release two feature-length, animated films, Quest for Zhu and Power of Zhu, to debut exclusively on DVD in 2011 and 2012, respectively.
Cepia LLC has teamed up with Moonscoop and writer Sean Catherine Derek (Smurfs, Spider-Man, and Mortal Kombat) and 3-D animation studio Prana Animation Studios, Inc. to the story to life in 3-D stereoscopic animation. Both movies star the four original ZhuZhu Pets characters (Pipsqueak, Mr. Squiggles, NumNums, and Chunk).
Fremantle Signs The Endless Summer

FremantleMedia Enterprises (FME) announced it has secured North American representation rights to license The Endless Summer, a beach culture and travel lifestyle brand inspired by the 1964 cult classic, surf genre film from Academy Award-nominated director Bruce Brown. FME plans to extend the brand by launching a full-scale consumer products lifestyle program.
FME will develop The Endless Summer beyond its cinematic roots and traditional logo-driven products by leveraging the appeal of the brand's lifestyle equities and the beach culture that surrounds it. FME is actively pursuing licensing partners across key categories including apparel, accessories, fragrance, sporting goods, housewares, domestics, outdoor living, seasonal products, interactive and mobile, and more.
The Endless Summer film documented the ultimate surfing adventure of Mike Hynson and Robert August as they traveled the globe in search of the perfect wave. The iconic film introduced audiences to the sport of surfing and is widely credited with giving birth to the surf-and-travel culture that followed.
Adams Media Sign SloaneVision for Licensing
Adams Media, a division of F+W Media, Inc., and SloaneVision Unlimited, Inc., (SVU) have entered a licensing agreement whereby SVU will act as agent for the publishers' extensive line of nonfiction titles from humor and cooking to reference titles. Adams Media is known for its accessible and innovative content from authors who are recognized experts in their fields.
"Working with Adams Media to connect their quality content with people of all ages, interests, and abilities is very exciting for SloaneVision. This partnership takes us into the digital content licensing arena with valuable assets while still building traditional programs with their popular 'Everything' series as well as their humor and irreverent books for teens and young adults," said Glenn Hendricks, president of SloaneVision Unlimited, Inc. "Their unique vision to the world of publishing lends itself to a wide variety of opportunities and we're ready to consider and pursue them all," he added.
Activision's Skylanders Offers Cross-Platform Play
Activision Publishing, Inc., announced that Skylanders Spyro's Adventure will deliver the first-ever cross-platform gameplay experience across the Xbox 360, PlayStation3, Wii, Nintendo 3DS, a variety of mobile devices, Windows PC, and the web. Using the game's Portal of Power, players will bring their Skylanders interaction figures to life inside the game on any platform. During console and handheld gameplay, each Skylander remembers skill advancements and level-ups, allowing players to take their leveled-up Skylanders to play on any of the other platforms. The company showcased the game at E3, which took place this week.
TimetoPlay's Photo Contest Is Live
The TimetoPlayMag.com (that's us!) Facebook Photo Contest is live. Please direct your fans and followers to enter the contest showing your company's toys as the favorites.
http://apps.facebook.com/timetoplaymag/PhotoContests/View/99