TRU Celebrates Christmas in July
A two week "Christmas in July" sale at Toys "R" Us (TRU) stores nationwide, and online at Toysrus.com kicked off on Sunday, July 10 and runs through Saturday, July 23. Items expected to be on sale include board games, video games, and more.
To alert customers to this holiday-themed celebration, TRU in-store signs and newspaper circulars will feature Santa dressed for the summer and riding a surfboard over a wave of incredible savings. Throughout the circular, images of Christmas lights highlight the incredible deals.
Bringing "Christmas in July" into the digital domain, customers with smartphones will find additional daily deals, which can be accessed through a QR code, which was available in the Sunday, July 17 newspaper circular.
TRU will also host a "Christmas in July" contest on the company's official Facebook Fan Page at Facebook.com/Toysrus. Whether sentimental or silly, fans can upload videos or photos of their best Christmas Wow moment ever from Sunday, July 10–Sunday, July 24. After tallying votes from friends and family, the top video contender will win a $1,000 TRU gift card, while the highest ranking photo will receive a $500 TRU gift card.
Growums Partners with WNBA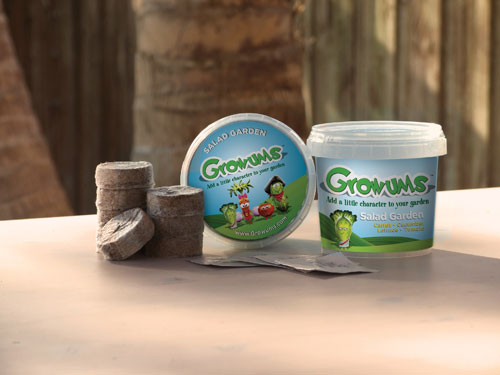 The Women's National Basketball Association (WNBA) and Growums (a company dedicated to educating kids and parents about gardening and encouraging healthy eating habits) announced a new partnership for young fans during Camp Days in select WNBA markets, including Atlanta, Chicago, Los Angeles, New York, Seattle, and Washington, DC.
WNBA Camp Days will take place at select WNBA games, during which local youth will be invited to participate in a variety of in-arena activities, highlighting the importance of living a healthy lifestyle. Kids will be treated to positive messaging and interactive contests including the opportunity to meet some of the Growums characters. In addition, fans will receive free samples of the company's garden kits.
Growums garden kits for kids combine learning and fun with a unique and exciting online educational experience to grow vegetables and herbs from seed to harvest; all with a little help from an animated cast of herb and vegetable characters at www.growums.com.