Holiday Preview Wrap-up
Despite the heat, the month of July was a flurry of activity with myriad companies in New York City offering some form of "Christmas in July" presentation. The aNb Media team saw a lot of great products. Posted below in alphabetical order are some of the companies aNb Media met with—from mid-July into early August—in preparation for this holiday season.
Crayola: Crayola showed an assortment of items but the Crayola Jewelry Boutique was a favorite. Kids use Model Magic and the included jewelry spinner to create unique beads for bracelets, necklaces, and earrings. The kit comes with enough materials to make 160 beads. The set includes all the materials to make three pendant charms, five bracelet charms, two shape cutters, bead punch, four earrings, five toggle sets, bead dryer rack, bead glaze, 18 gem stickers, and 132 inches of cord. Use the bead glaze to set the Model Magic so the jewelry can be worn. Designed for ages 6 and up, this set is $19.99.
Discovery Bay Games: The company showed a line of games that essentially use the iPad as a game board. A few were shown at Toy Fair in February. Although the games were fun to play with, the line is embargoed until early October. Stay tuned for more details.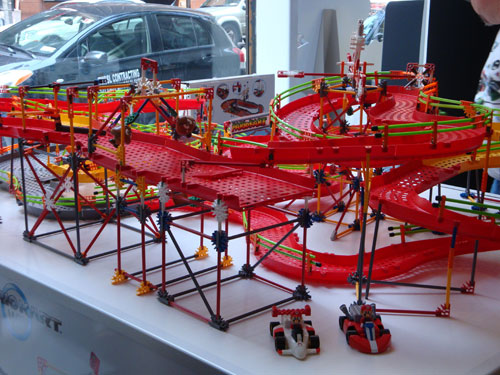 K'nex: A crowd of consumers gathered at the Nintendo World Store in New York City's Rockefeller Center on July 21 to help K'nex celebrate the launch of the K'nex Mario Kart Wii Building Set line. Kids enjoyed a day of building, contests, gaming stations, and photo ops with Mario and Luigi costumed characters. Designed for ages 6 and up, the sets range from $7.99–$99.99 and are available at retailers nationwide.
Little Airplane Productions: Its series Small Potatoes is launching on Disney Jr. on September 6. The company is in the process of creating a licensing program.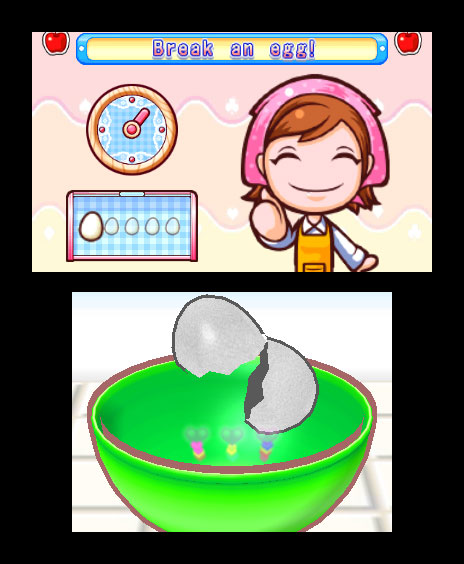 Majesco: The video game company showed a host of games but its famous franchise, the Mama series, has a new introduction with Cooking Mama 4: Kitchen Magic. Making its 3DS debut, this version of the game is the next in a series that has featured crafting, babysitting, and gardening. Use the stylus as the ultimate cooking utensil to chop, slice, stir, knead, roll, and more in 200-plus mini games. Use the 3DS gyroscope to cook in new ways such as crack eggs, flip meals in pan, grate cheese, and more. Work to fix your mistakes with additional activities on top of each recipe step. Recipes progress from simple to complex. Have a cook off with up to four players in challenge mode.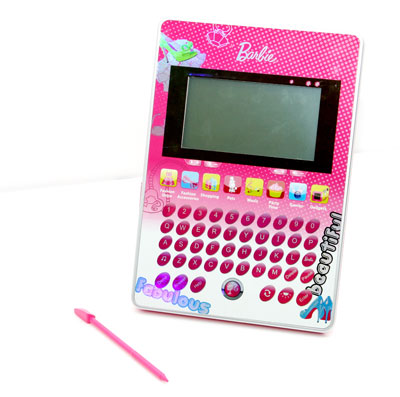 Oregon Scientific: The company showed its Barbie Fashion Tablet, which is designed for ages 4–7. Kids can use the touch screen feature of the stylus to play 30 different activities on the iPad-like toy, which features handwriting technology. Also new this year are updates to the Smart Globe. The globe connects to the internet for refreshes of material every two weeks. The globe, with an MSRP of $119.99, is segmented into three different age groups: 5–8, 9–14, and 15 and older.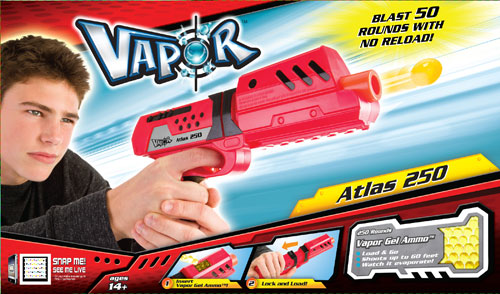 Razor: The company known for its scooters is branching out into a new product line with the Vapor Blaster. The blaster will shoot water-based gel ammo up to 60 feet. Razor says its blasts 50 rounds with no reload. The item will be DTV this fall and available in stores in the spring. The item is designed for ages 14 and up and is expected to retail for $14.99.
Target: On a sticky July day, the retailer hosted a beautifully decorated event to get visitors into the Holiday spirit. Target featured what it says will be its hot items as well as some exclusives. Exclusives included its PlayWonders Doll while some top picks include the Mini Cooper Power Ride-On, Barbie Hairtastic, Elf on the Shelf book, and the My Little Pony Canterlot Castle, according to Target.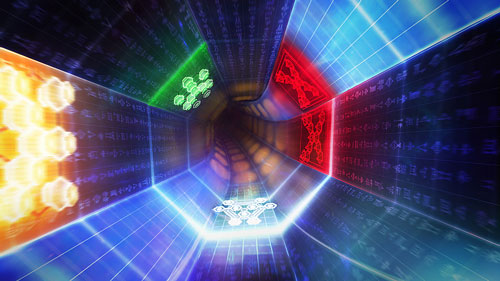 THQ: THQ offered a diverse lineup featuring Barbie, Marvel, Disney Princess, Pictionary, adidas MiCoach, and UFC. But perhaps the most interesting application of a license to a video game featured Dr. Deepak Chopra. Deepak Chopra's Leela helps players let go of their stressful lives and take a relaxing journey of mind and body using Kinect for Xbox 360 and Nintendo Wii. The controller-free game combines mediation with physical activity. Some of the games take players on a psychedelic-looking journey. There are meditation exercises, yoga-inspired activities, and breathing exercises. Leela means "play" in Sanskrit, according to THQ.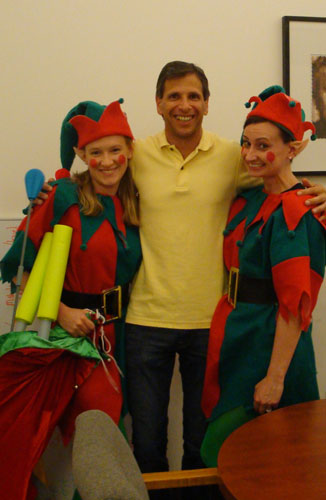 Wild Planet: Kim Bratcher and Robin Russell like to keep us guessing by showing up for their yearly summer presentation in costume. Last year they were spies. This year, they came dresses as elves. They are certainly dedicated employees dressing in costume on a hot summer day while the aNb Media air conditioning was broken. They presented a host of great items but some of our favorites were Smash Stix, the Whipslammer, Ninja Darts, and Turbo Freeze Tag—all designed for ages 8 and up under the company's new Torx line of action games.
Xbox: Xbox offered an extensive lineup of games. There was a strong focus on franchises such as Gears of War 3, Madden NFL 12, Forza Motorsport 4, and Halo Combat Evolved Anniversary.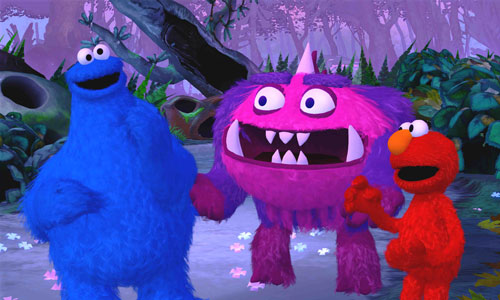 There is also the introduction of Kinect for Star Wars, which offers action from many of the films. Kinect Disneyland Adventures invites players to explore the park and go on additional adventures. Kinectimals now features bears. Sesame Street Once Upon a Monster is an interactive storybook. Fruit Ninja Kinect, which launched earlier this month, allows up to four players to battle using your arms as the blades.