Sony Announces Smurf Sequel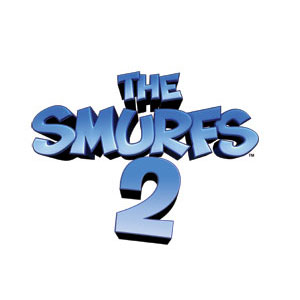 It's been a Smurfy summer at the box office. Sony Pictures Entertainment announced a sequel to the Smurfs movie scheduled for release in summer 2013. Sony Pictures Consumer Products will launch a licensing program featuring all the current known characters along with some new additions to the Smurfs family.
The Smurfs will once again be featured in the Macy's Day Parade this Thanksgiving just prior to the launch of the DVD/Blu-Ray that includes a 22-minute Christmas special with all new holiday content.
The Smurfs is fast approaching $400 million in global box office sales, opening as the No. 1 family film in more than 40 countries including the U.S. and Canada, according to Sony.  Internationally, it's now the top-grossing live-action children's movie starring CGI characters of all time, according to Sony.
Buffalo Games Launches Play Laboratory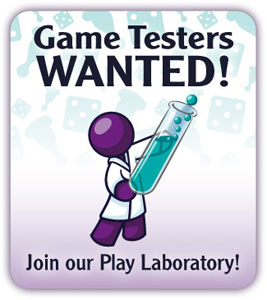 Buffalo Games announced the launch of its first ever Play Laboratory. The purpose of the new Play Laboratory is twofold: to have people with a vested interest in games test new game concepts; and to increase the efficiency of the product design cycle, says Buffalo Games. Game Testers may be asked to attend a play test upwards of three to five times a year at the company's headquarters in Buffalo, New York.
Those interested in becoming game testers are encouraged to visit the company's website and sign up under the Play Laboratory section (buffalogames.com/playlab). Testers must be at least 18 to play or 14 years old with a guardian.
Mary Meyer Expands Deal with Taggies; Distributes Rhino's Oball
Mary Meyer is taking over manufacturing and distribution of products formally made by Taggies, Inc., in the specialty retail channel, effective immediately. Mary Meyer will manufacture and distribute the Taggies balls and memory or photo cubes to specialty retailers. These items include Toss the Taggies, Taggies Colours Toss, Taggies Treasures, Taggies Colours Treasures, Touchdown Taggies Football, and the Homerun Taggies Baseball.
"We've been making Taggies licensed plush toys for more than five years.  We're excited be expanding our license to include these top-selling designs bringing our current Taggies line to more than 40 items. By doing this, we offer our customers the convenience of working with one company for all their Taggies soft toy needs," said Kevin Meyer, president of Mary Meyer.
In a separate announcement, Mary Meyer has been named the specialty retail distributor for Rhino Toys, maker of Oball, effective immediately. The Oball series includes an assortment of balls in different sizes and are designed to provide innovative, tactile, and high-performance play. Rhino Toys, owned by Kids II, was founded 10 years ago.