Hasbro to Create Products Around Zynga Brands
Hasbro and Zynga announced at the end of last week a comprehensive partnership that grants Hasbro the rights to develop a wide range of toy and gaming experiences based across Zynga's popular social games and brands. As the world's largest social game developer with more than 227 million monthly active users, Zynga has created some of the world's most popular social game brands including FarmVille, CityVille, and Words with Friends.
Through this agreement, Hasbro has obtained the license to develop and distribute wide ranging product lines based on Zynga's game brands in a number of toy and game categories. This deal also creates an array of opportunities for co-branded merchandise featuring a combination of both Hasbro and Zynga brands.
The two companies expect the first products to be available beginning this fall.
Mattel Launches New Campaign for Barbie
Mattel just announced that it is launching a new global brand campaign for Barbie. The "See What Happens When You Play with Barbie" campaign celebrates Barbie's role in delivering a never-ending array of fantasy-to-career outfits for girls to explore. The television advertising campaign opens the giant pink doors to Barbie's Dream Closet and is complemented by an augmented-reality online destination, apparel for girls, and new Barbie product.
Beginning this month, new commercial spots will transport girls into a fantastical world of pink poodle topiaries and cotton candy clouds. Directed by Floria Sigismondi, best known for the popular music videos of such artists as Katy Perry and Christina Aguilera, the spots showcase that same whimsical art direction.
The hyper-real global brand spot will run in countries such as the United States, France, Brazil, Australia, Mexico, and Germany. Additionally, the iconic Barbie Dream Closet door imagery will be incorporated into both Barbie licensed consumer product and toy television spots, offering consumers a consistent brand promise across the entire product portfolio.
To tease the new Barbie-branded apparel line for girls that is launching throughout 2012, the ruffled pink skirt, necklace-embellished print T-shirt and cropped denim jacket worn by the lead girl in the commercial spots will be available for purchase through the brand's new online destination BarbieWow.com. The site, which launched on February 9, is the brand's first single, global digital destination. The pink portal will transport fans in more than 30 countries inside Barbie's Dream Closet with unique brand integrations and new media channels turning this into a real-time, globally shared experience.
Hasbro, CBS in Star Trek Deal
Hasbro announced at the end of last week that it has entered into agreement with CBS Consumer Products to manufacture and globally market a variety of products based on the Star Trek property beginning in 2013. The toy line will launch in support of the Star Trek movie sequel from Paramount Pictures, which is set to open May 17, 2013.
Leading the product offering from Hasbro will be a line of Kre-O Star Trek building sets. Hasbro will also offer roleplay toys as well as select new figures for kids and fans.
TRU, Discovery Extend Deal
Discovery Communications and Toys "R" Us (TRU) announced late last week that they have extended their long-term direct-to-retail partnership with a multi-year agreement to produce and strategically promote the extensive Animal Planet-branded toy line. The partnership, which will continue through 2014, includes the debut of new products this spring, as well as online and on-air promotional support for the line from the TV network, Animal Planet. 
The Animal Planet toy line will maintain its dedicated in-aisle section in all Toys "R" Us stores nationwide. New products, from playsets to remote control animals, will be added to the 60-plus items currently available. Additionally, Animal Planet and TRU will continue their cross-promotional marketing program in support of the line. TRU will continually showcase Animal Planet products in its print marketing vehicles and on Toysrus.com/AnimalPlanet, while Animal Planet will highlight TRU as the key retail partner for this line of toys by leveraging its brand power and broad reach of media assets to coordinate on-air, online, and email marketing campaigns.
TCG, Fisher-Price in Puzzle Deal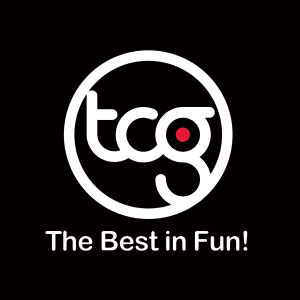 TCG (formerly The Canadian Group) has partnered with Fisher-Price to develop, manufacture and market infant and preschool puzzles for the U.S. and Canadian markets.
The new line will provide age appropriate developmental learning content and feature the characters from the Laugh & Learn and Little People brands. The puzzles will utilize a variety of materials including wood and traditional paperboard.
Aurora, Hasbro Partner for Raggedy Ann and Andy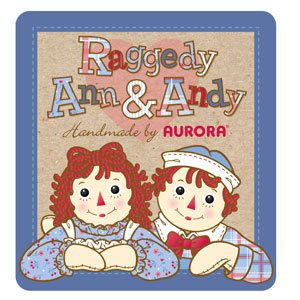 Aurora World announced that it has signed a licensing agreement with Hasbro to bring to market a new line of plush dolls based on Raggedy Ann and Raggedy Andy brand. Targeting youngsters and collectors alike, Aurora will produce a range of dolls from eight to 25 inches. Aurora will debut the new line this week at Toy Fair. The line is expected to be on shelf in June.