Promotion at Henson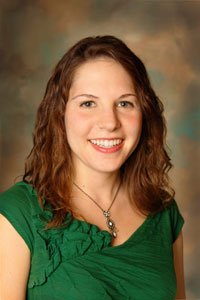 The Jim Henson Company has promoted two members of its creative team to serve as directors in feature and television development. Meghan Sheridan has been named director of children's entertainment. Blanca Lista is now director of feature development. Both executives will be responsible for bringing in new projects, writers, and talent for the development slate at the company.
Meghan Sheridan joined the children's entertainment department in 2010. Before Henson, Sheridan concentrated on developmental psychology at Hunter College's Communication and Play Lab in New York, assisting in the supervision of a parent education program targeting the communication skills of toddlers at risk for developing autism and published two articles on related research.
Blanca Lista began as a story editor in the company's feature film department in 2009. Before joining Henson, Lista was a creative assistant at Warner Bros. and Sony Pictures Entertainment where she was selected for the Sony Global Internship program.
Additions to TIA Board
At its Annual Business Meeting held yesterday, the Toy Industry Association (TIA) announced the election of two new members to the TIA Board of Directors, marking the first-ever retail executive and sales representative to join the TIA Board. The meeting also saw the chairmanship gavel pass to Soren Torp Laursen of LEGO Systems from retiring Board chairman Bryan Stockton of Mattel.
Julia Fitzgerald, chief digital engagement officer, toys and sporting goods, Sears Holdings Corp. and Jeffrey Kennis, president, Enchanted Moments were recommended by the nominating committee and elected at the meeting to become the first members of the retailer and independent sales rep communities to serve on the TIA Board. Fitzgerald and Kennis will each serve their first term through 2014.
"A year ago, TIA's membership approved a new set of bylaws that expanded our organization to include licensors, retailers, sales reps, and others, with the goal in mind of making TIA a more inclusive organization," said TIA president Carter Keithley, in a statement. "Today I am pleased to welcome to our Board of Directors two new members from among these categories, who will now have a voice at the TIA table."
The Board then announced its new leadership for the coming year. Retiring Chairman Bryan Stockton, CEO of Mattel, Inc., passed the gavel to Soren Torp Laursen, president of LEGO Systems who will take over as chairman of the Board for a one-year term. Laursen had previously served as vice chairman of the Board. John Gessert, president and CEO of American Plastic Toys, returns to the Board of Directors and assumes the role of vice chairman. As immediate past chairman, Stockton becomes an advisor to the governance body.
Rounding out the executive committee are David Hargreaves of Hasbro, who was elected secretary-treasurer, as well as Chuck Scothon, general manger and SVP of Mattel, digital networks and Bob Wann, CEO of Patch Products, who join as the newest members of the Committee.