Activision Launches Skylanders Giants
Activision launched Skylanders Giants this morning during a New York City media event. The Toy Fair sneak peek unveiled the follow-up iteration to Skylanders Spyro's Adventure, which debuted during Toy Fair last year.
Skylanders Spyro's Adventure combined collectible real-world toys with a virtual game world, creating a new platform for play. Now Skylanders Giants builds upon the fundamentals of the first game—merging the physical and virtual realms—with a line of cross-platform toy figures that have "brains," says Activision. This next installment of the franchise features advanced integration across console, handheld, mobile, and online.
Skylanders Giants will feature eight new highly collectible figures that are more than twice the size of the original Skylanders cast in both physical and virtual form. Their in-game powers and abilities reflect their larger scale. In addition, eight new regular-sized Skylanders characters will be introduced. Classic Skylanders will be completely compatible with Skylanders Giants with stats and customization intact.
The Giants characters will feature new light technology integrated into the toys, allowing the figure to light up when near or on the Portal of Power. These characters have additional in-game benefits as well. Batteries are not required, says Activision.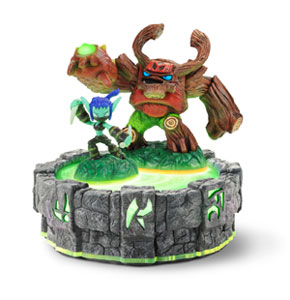 Skylanders Giants also features closer integration with Skylanders Spyro's Universe, the large online world that allows Portal Masters around the world to greatly expand their Skylanders experience.
In making the Skylanders Giants announcement this morning, Eric Hirshberg, CEO of Activision Publishing, said that Toys "R" Us will remain a key launch partner.
Jerry Storch, chairman and CEO, Toys "R" Us, spoke during the presentation noting that Skylanders are flying off the shelves. In fact, he said the figures have increased in popularity post-holiday season. Many kids received a starter pack for the holidays and are now buying deeper into the brand, according to Storch.
Storch says that TRU will be the first-to-launch retailer with certain figures in March and April. He added that Skylanders is very popular globally at TRU and was a hit at the recent Nuremberg Toy Fair.
Techno Source Partners with Global Holdings
Techno Source, a division of LF Products, announced a strategic partnership with Global Holdings, a distributor in the entertainment and gaming sectors that will allow Techno Source to utilize Global's infrastructure to flow product domestically to customers. To date, Techno Source's business model has been focused on direct-import business. Under the terms of this partnership, Global will now distribute Techno Source's full product line domestically.
"By partnering with Global Holdings, we'll be able to better serve our large customers who require domestic backup, and also extend our reach to smaller retailers who historically only purchased goods domestically," said Eric Levin, division head, Techno Source, in a statement. "In addition, we'll be able to leverage Global's foothold in the entertainment and gaming sectors to expand our business."
Promotions at TRU

Toys "R" Us, Inc., (TRU) announced two promotions within its U.S. merchandising division. Richard Barry has been named senior vice-president, CMO, Toys "R" Us, U.S. In his new role, Barry is responsible for all aspects of merchandising initiatives for the company's U.S. operations, including Toys "R" Us and Babies "R" Us stores nationwide as well as the FAO Schwarz flagship store in New York City.
Prior to this promotion, he served as vice-president, general merchandising manager for TRU, U.S., overseeing the learning and electronics and entertainment product categories. He joined TRU in 1985 as a part-time employee in the UK.
Lisa Harnisch has been appointed senior vice-president, general merchandising manager, toys, overseeing the merchandising function for the core toy, seasonal, and learning product categories. Prior to this promotion, she served as vice-president, general merchandising manager, core toy and seasonal. She joined TRU in 2002 as a buyer. She will report to Barry. Barry reports to Jerry Storch, chairman and CEO, TRU.
Hasbro Reports Q4, 2011 Results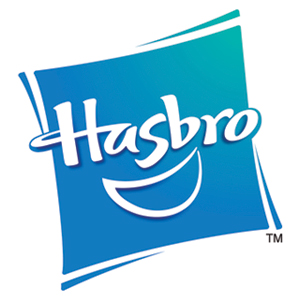 Hasbro, Inc., reported its fourth quarter and full-year 2011 results. For the full-year 2011, the company reported record revenues of $4.29 billion, an increase of 7 percent, compared to $4 billion in 2010. Foreign exchange had a $64.3 million positive impact on full-year 2011 revenues. Absent this impact, revenues grew 5.5 percent. Net earnings for the full year were $385.4 million or $2.82 per diluted share, versus $397.8 million or $2.74 per diluted share in 2010.
For the fourth quarter 2011, the company reported net revenues of $1.33 billion an increase of 4 percent versus $1.28 billion in 2010. Foreign exchange had a $13.3 million negative impact on revenues in the quarter. The company reported net earnings for the quarter of $139.1 million or $1.06 per diluted share versus $140 million or $0.99 per diluted share in 2010.
"In 2011 we delivered strong growth in our international business driven by continued investments in advancing our global capabilities," said Brian Goldner, president and CEO, in a statement. "However, we did not meet our expectations for growth in the U.S. and Canada segment, as we experienced weaker demand than we had anticipated, especially post-Thanksgiving, including challenges in the games and puzzles category. We have taken significant steps by putting new leadership and new plans in place to re-accelerate growth and innovation in both of these important areas."
For the full-year 2011, worldwide net revenues grew in the Boys and Preschool categories. The Boys category increased 35 percent to $1.82 billion led by growth in Transformers and Beyblade and the Preschool category grew 4 percent to $553 million supported by the introduction of Sesame Street. These increases were partially offset by a 10 percent decline in the Games and Puzzles category to $1.17 billion and an 11 percent decline in the Girls category to $741.4 million. Despite declines in these categories several brands posted year-over-year growth including Magic: The Gathering, My Little Pony, and Baby Alive.
U.S. and Canada segment net revenues were $2.25 billion for full-year 2011, compared to $2.30 billion in 2010. The segment experienced growth in the Boys and Preschool categories offset by declines in the Games and Puzzles and Girls categories. The U.S. and Canada segment reported an operating profit of $278.4 million compared to $349.6 million in 2010.
Full-year 2011 International segment net revenues increased 19 percent to $1.86 billion versus $1.56 billion in 2010. Absent a positive $59.3 million impact of foreign exchange, full-year 2011 International segment net revenues increased 16 percent year-over-year. Net revenues in the International segment reflect growth in the Boys category. The International segment reported an operating profit of $270.6 million, up $60.9 million or 29 percent versus $209.7 million in 2010.
Entertainment and Licensing segment net revenues for full-year 2011 were $162.2 million, up 19 percent from $136.5 million in 2010. The growth in the segment reflects the sale of television programming globally, as well as movie and merchandise related revenue from Transformers: Dark of the Moon. The Entertainment and Licensing segment reported an operating profit of $42.8 million versus $43.2 million in 2010.
Hasbro repurchased a total of 10.5 million shares of common stock during 2011 at a total cost of $423 million and an average price of $40.42 per share. During the fourth quarter, the company repurchased one million shares of common stock at a total cost of $36.3 million and an average price of $35.31. At year-end, $227.3 million remained available in the current share repurchase authorization. In 2011, the company paid $154 million in cash dividends to shareholders.
Nickelodeon Acquires Life with Boys Series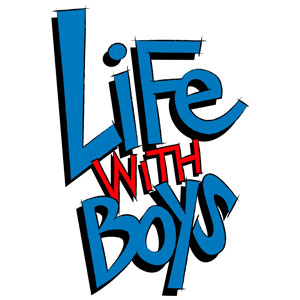 Nickelodeon announced yesterday a global broadcast acquisition with Classic Media and Corus Entertainment's Nelvana for the new half-hour series, Life with Boys.  The 22-episode series created by Michael Poryes (Hannah Montana and That's So Raven), starring Torri Webster as "Tess" and Madison Pettis as "Allie," is produced by Nelvana and Helion Pictures.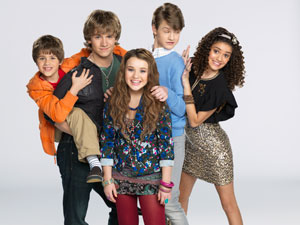 The partnership covers exclusive TV rights in the U.S. and Pay TV rights for regional Nickelodeon channels, across Europe, including Germany, Benelux, the Nordics, as well as Latin America and Asia. Broadcast rights for the UK have been previously secured by Nickelodeon in an earlier announced deal with Helion Pictures.
Each half-hour episode follows 14-year-old Tess Foster as she navigates her way through the turmoil of teen life while living at home with her single, overprotective dad and three brothers. The series sheds a comedic light on many of life's difficult moments.