Roney Upped at Beanstalk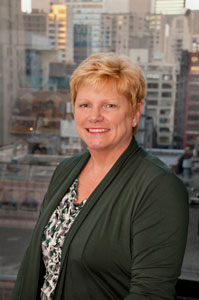 Beanstalk announced last week the appointment of Nell Roney as senior-vice president, brand acquisitions, reporting directly to Allison Ames, president, North America, Beanstalk.
Roney has managed programs across many licensing segments including corporate and trademark licensing, entertainment and character properties, sports and art properties, and promotions. On the agency front, she has been instrumental in developing and managing licensing programs for a host of key clients in the consumer packaged goods industry across categories including household products, consumer electronics, health and beauty, and automotive, among others. Prior to that, Roney managed licensing initiatives, as a licensee, for a number of prestigious companies in food and beverage, home textiles, and housewares industries.
Beanstalk Brand Acquisitions was created to assist consumer product manufacturers as well as retailers in identifying and licensing strategic properties for competitive advantage.
Ripple Junction Names Licensing Director
Ripple Junction has named Scott Morton as licensing director. Prior to joining the company, Morton held key positions at Hot Topic as the men's T-shirt buyer, director of licensing at 5th Sun, and was most recently director of Sales at Mighty Fine, Inc.