NickMom Programming Block Announced; O'Keefe Upped to Run NickMom
Nickelodeon announced the launch of NickMom a nightly TV block, launching this fall on Nick Jr. The announcement was made yesterday afternoon during a presentation in New York City's Edison Ballroom that featured performances from comedians Caroline Rhea and Wanda Sykes.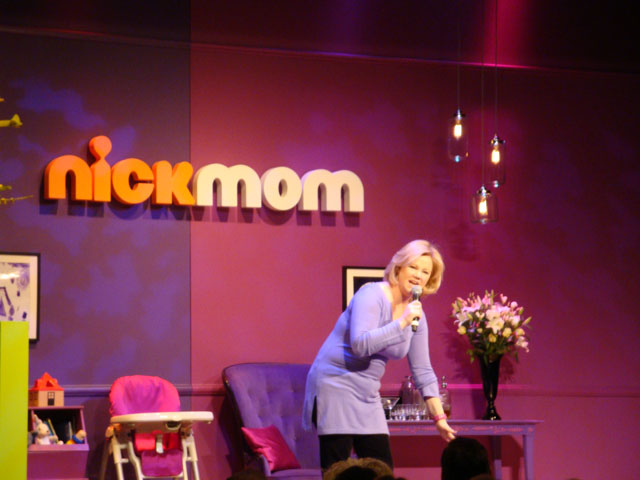 NickMom will feature a mix of original long- and short-form humor-based programming, including talk shows, stand-up and sketch comedy, hidden camera, and more.
The NickMom.com blog debuted last November and currently features editorial franchises, photos, and video. Throughout this year, the site will evolve into a robust, mom-focused humor site complete with more editorial, photos, videos, gaming, and community, becoming a fully integrated site timed to the TV launch.
It was also announced that more than 50 projects are in development spanning TV and digital. Comedian/actress Rhea is just one of those with platforms in development for NickMom.
During yesterday's presentation, it was also announced that General Mills, Target, Johnson & Johnson, and Reckitt Benckiser have all been signed as charter sponsors of NickMom.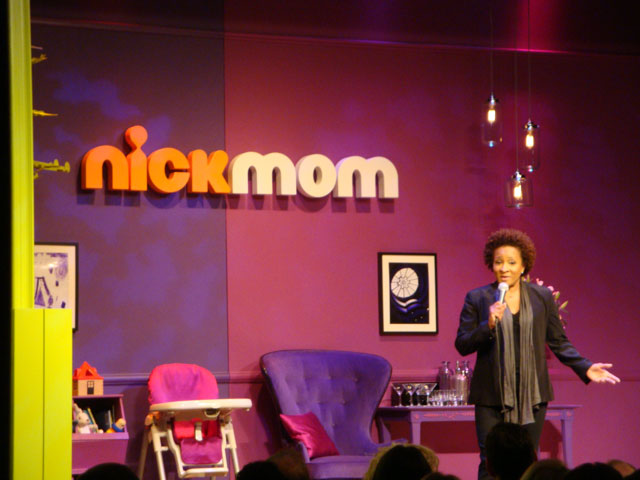 Yesterday's presentation also included findings from an exclusive research study on moms conducted in partnership with Reckitt Benckiser. Some of the findings from the study show that:
• Today's moms run their homes like a business
• Technology allows them to mother 24/7
• 82 percent of women ages 40–44 are mothers
• Today's moms do less house work and more paid work
• Today's moms have $2.1 trillion in spending power.
It was also announced yesterday that Bronwen O'Keefe has been named senior vice-president, NickMom. In this newly created position, O'Keefe will spearhead the creation and development of all TV and online content for NickMom. O'Keefe will report to Cyma Zarghami, president, Nickelodeon Group.
A 15-year Nickelodeon veteran, O'Keefe was most recently senior vice-president of event and original programming, where she was responsible for overseeing the production of network television events and specials such as Nickelodeon's Kids Choice Awards, TeenNick HALO Awards, and Worldwide Day of Play; as well as animated and live-action series including, Speed Racer, Kappa Mikey, The Secret World of Alex Mack, and Degrassi among others.
Little Airplane, Laurie Berkner Partner for New Series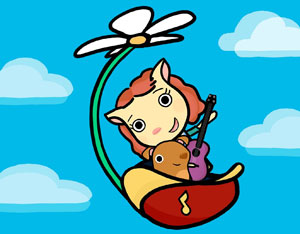 Little Airplane Productions and the top-selling U.S. children's music artist Laurie Berkner are joining forces to develop a new animated preschool television series Sing It, Laurie! The series is about a little girl named Laurie who loves to sing and play her purple guitar. In each 11-minute episode, Laurie, along with her dog Jamaica (Jam for short), explores one theme, such as Family, Community, or Nature. Laurie travels around her neighborhood in her Wing Dinger, a unique one person helicopter that's just the perfect size for Laurie and Jam.
Each episode features songs written by Laurie Berkner. Some are originals composed just for the show and others are classics from Laurie's multi-platinum albums and DVDs.
The Sing It, Laurie educational curriculum was written by Dr. Christine Ricci (Dora the Explorer) and focuses on two core themes: Creativity Curiosity and Music Appreciation. In each episode, Laurie will use music and singing to help her both explore and understand her world.
HIT Appoints Arc for Thomas TV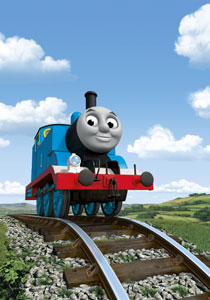 HIT Entertainment (now a division of Mattel) and Arc Productions announced yesterday that Arc has been appointed the new animation studio for the CG-animated television series, Thomas & Friends. This deal marks the first global television series the studio will produce, following a series of theatrical movies including Gnomeo and Juliet, and 9.
Moose Toys Signs Licensing Shop
Moose Toys announced the appointment of The Licensing Shop, Inc., as its exclusive merchandising and licensing agent for The Trash Pack for the United States and Canada.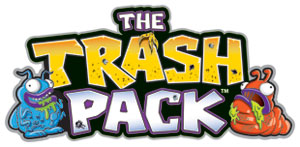 The Trash Pack launched in 2011 selling four million units in less than four months, according to the company.
The Trash Pack are squishy, collectible mini figures. Kids can collect all the characters such as Mouldy Milk, Rancid Roach, and Putrid Pizza.
J&R Opens Additional NYC Location; Focus on Baby
J&R is opening J&R Jr. in New York City with a two-day Kidstravanganza February 11 and 12. The store, along with it's original location on Park Row across from City Hall, will feature baby gear, kids electronics, toys, development classes, and more.
For more information click here.