CopCorp, TK Brands Partner for Boo—The World's Cutest Dog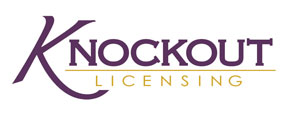 CopCorp Licensing and TK Brand Group announced the formation of Knockout Licensing as a full-service licensing agency for big-name brands. The new agency is a joint venture, with Carole Postal, president of CopCorp, and Tamra Knepfer, president of TK Brand Group, as co-presidents of Knockout Licensing.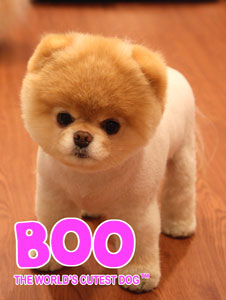 Knockout will launch several client brands at Licensing Show in Las Vegas but its first announced client for global licensing is Boo—The World's Cutest Dog. This Facebook sensation already has more than four million fans. Chronicle Books released Boo: The Life of the World's Cutest Dog and is expected to launch Boo's second book, Little Dog in the Big City, this summer as well as a 2013 calendar. Plush by Gund is already hitting retail, with additional items in development. Knockout is now in discussions not only with domestic licensees but also manufacturers and other potential partners regarding licensing or representation overseas.
Knockout Licensing will exhibit its roster of client properties (including not only Boo—The World's Cutest Dog but also several soon-to-be-announced big-name brands) at Licensing Show in June.
CopCorp and TK Brand Group say they will also continue to maintain independent agencies and support their respective clients.
Walmart, Marvel Bring Augmented Reality to Stores
Walmart announced last week that in preparation for Marvel's The Avengers, which opens on May 4, Walmart customers will have access to the Super Hero Augmented Reality (AR) game featuring their favorite character from The Avengers film. The Super Hero AR app is available now for download at the iTunes App Store and Android Market. Once downloaded, customers have instant access to Hawkeye, and only from the aisles of their local Walmart stores, customers can then unlock the superpowers of the five remaining Avengers and ultimately save the world. "Walmart is bringing this summer's most anticipated blockbuster into stores through a first-of-its-kind augmented reality experience, which bridges the gap between the physical store and mobile gaming," said Seong Ohm, senior vice-president and general merchandise manager for entertainment, Walmart U.S., in a statement. "We're committed to creating engaging and fun experiences at Walmart, and we've tapped different areas of the store for movie fans to interact with the mobile app while shopping the more than 600 Marvel's The Avengers merchandise available."
Customer must visit a local Walmart with the enabled smart device with the downloaded app. Walmart customers then seek out specific images on Marvel's The Avengers signage located in various departments around the store including apparel, grocery, toys, and wireless. Aim the smart devices at the target image to unlock each superhero's power and get a chance to defeat Loki and win the game.