Brand Central Signs CrowdStar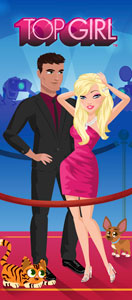 Brand Central LLC has been signed by CrowdStar as its exclusive agency to develop a full consumer products program based on its apps and social media games.
CrowdStar offers mobile social games for females in the age range of 13–34, including top games such as Modern Girl, Social Girl, and Top Girl. CrowdStar's girl franchise has exceeded 20 million downloads on mobile devices alone. CrowdStar also has Facebook games, which holds a user base of more than 120 million installs. Investors of CrowdStar include Time Warner and Intel Capital, says Brand Central.
Consumer Strategies Signs Contessa Premium Foods
Consumer Strategies, Inc., an independent consulting and licensing agency has signed Contessa Premium Foods. The company announced that it has been signed on by the world's first and only green frozen food manufacturer to develop very specific licensing programs and brand extensions that will increase overall awareness in the food industry.
"The fact that Contessa is the world's first green LEED certified frozen food manufacturer makes them a leader in this category. We are thrilled to add Contessa Premium Foods to our roster of clients," says Nora Wong, senior partner of Consumer Strategies.
Funded by its $40 billion parent company Sun Capital, Contessa's City of Commerce plant is a 100 percent carbon-neutral manufacturing facility that includes unparalleled standards and capabilities making them a leader in global sustainability, according to a statement released by the company.
SMC Signs Ladybug Girl for Licensing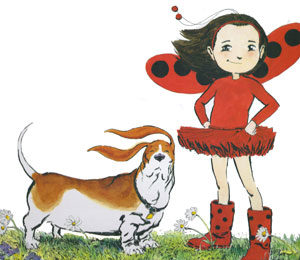 SMC Entertainment Group, Inc. (SMC), an entertainment and brand management company and sister company to global consumer products manufacturer Sun-Mate Corporation, has been named as the North American licensing agent for the children's book series Ladybug Girl.
The stories follow Lulu, an imaginative young girl who spends most of her time alone outside saving ants from boulders, crossing puddles that could contain sharks, and building a fort for herself. A New York Times best seller with 10 editions accounting for almost two million copies in print, Ladybug Girl is written by Jacky Davis and her husband, David Soman, who also illustrates each book.
A new picture book, Ladybug Girl and Bingo was released in May. July, the official Ladybug Girl Month, will see Penguin's National Booksellers program featuring Ladybug Girl as its official character for encouraging kids to get outside and enjoy the summer. On October 4 more than 2 million people across the country will read Ladybug Girl and the Bug Squad, this year's official Read for the Record selection.
Targeting consumer products for girls from preschool to 6 years of age, SMC is looking to develop licensing and merchandising campaigns across multiple categories for the Ladybug Girl brand, including dolls, plush, games, puzzles, apps, party goods, back to school, apparel, footwear, sleepwear, swimwear, accessories, arts & crafts, home furnishings, bedding, Halloween, and more.
Majesco Unveils New Look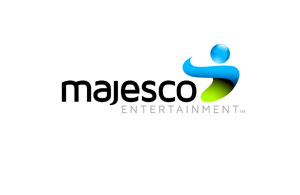 Majesco Entertainment Company, a video game provider for the mass market, unveiled a new corporate identity representing the company's current business and forward-looking strategy.
"We have been extremely successful creating engaging, casual games for the mass market and that focus will continue to drive our product decisions in this evolving marketplace," said Jesse Sutton, CEO, Majesco Entertainment, in a statement. "From our console and digital titles to our social and mobile initiatives, we are plotting a course for significant growth and our new look better represents what we stand for and our vision for the future."
Evoking whimsical energy and movement, the new logo embodies Majesco Entertainment's focus on fun, casual experiences, social engagement and innovative, yet approachable gameplay. Majesco's current popular titles include the Zumba Fitness franchise, Cooking Mama video game franchise, and Alvin and the Chipmunks: Chipwrecked. The new look also encompasses the essence behind the upcoming releases including NBA Baller Beats, the first-of-its kind participative basketball game that gets players on their feet performing real skills with a real ball.