Entenmann's and The Salvation Army To Honor National Donut Day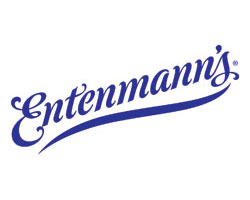 Entenmann's and The Salvation Army will commemorate the 75th National Donut Day on June 1 with a celebration at Madison Square Park, 7a.m.–1p.m., in New York City. In celebration, Entenmann's will present a donation check for $25,000 to The Salvation Army and unveil the largest box of Entenmann's Donuts ever created alongside custom-made donuts one foot in diameter. A press conference will be held at 9:30a.m. Entenmann's will also provide free donuts, and The Salvation Army's canteen truck will serve free coffee at the southwest corner of Madison Square Park, 23rd St. and Broadway. The annual National Donut Day was established by The Salvation Army in 1938 in Chicago to honor the "Donut Lassies" who served the treats to soldiers during World War I and to help raise funds during the Great Depression.
FremantleMedia Launches YouTube Channel for Pet Lovers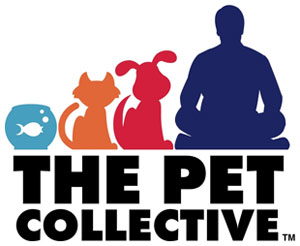 FremantleMedia has launched its first-ever YouTube channel, The Pet Collective, featuring new series and programming available exclusively on YouTube. The Pet Collective is part of YouTube's initiative to create new channels of programming. The channel will bring together original, professionally produced programming, expert opinions and advice, pet health and wellness tips, content from celebrity pet lovers, and real-life animal stories. It will also feature robust social-media content through Facebook, Twitter, and Google+. At launch, the channel will offer seven original new, short-form series with new content added daily, for more than 20 hours of programming in its first three months.
Dino Dan Adds New Licensees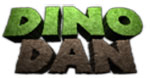 Breakthrough Entertainment and Sinking Ship Entertainment announced the two new licensees for the Nick Jr. TV series Dino Dan: Fiesta Toys (plush) and Hybrid Apparel (T-shirts). The deals were brokered by The Licensing Shop, Inc. Breakthrough Entertainment also announced the extension of its licensing agreement with Musictoday, a Live Nation company, for the official Dino Dan merchandise store, www.dinodan.shop.musictoday.com, which offers a wide range of Dino Dan-branded merchandise, including apparel, toys, DVDs, and accessories.
eOne Secures New Partners for Peppa Pig
Entertainment One Family (eOne) has signed U.S. publishing deals with Scholastic and Candlewick Press for Peppa Pig, with the first titles set for release in 2012. Both publishers will work closely with Fisher-Price and Entertainment One on a coordinated retail launch in August. Toys "R" Us has also secured the exclusive retail rights to the all-new line of toys based on Peppa Pig. The toys, manufactured by Fisher-Price, will be available in Toys "R" Us stores nationwide beginning this August. To continually promote Peppa Pig throughout the fall season, eOne will collaborate with Toys "R" Us on a variety of marketing activities.
New Licensees On Board for Gogo's Crazy Bones
Joy Tashjian Marketing Group (JTMG) inked two new licensing deals for Gogo's Crazy Bones, collectible characters used for games and promoting math and social skills. New licensees include Calendar Holdings (calendars) and NANCO (plush). Licensee GameMill also recently released the Gogo's Crazy Bones video game for Nintendo DS. Gogo's Crazy Bones is owned by Magic Box International and PPI Worldwide Group.
Hallmark Makes Deal for SO SO Happy
Art Impressions (AI) is partnering with Hallmark Cards to create a wide range of greeting cards, invitations, and other stationery as well as party goods, seasonal gifts, and arts and crafts products featuring AI's SO SO Happy brand. The worldwide license is the most extensive yet for the teen/tween lifestyle brand, encompassing social expressions (including personalized and print-on-demand items), gift wrap, bags and trims, paper and plastic party goods, stationery products, calendars, stickers, gifts, and Hallmark's range of collectible holiday ornaments.
Licensing Deal Brings Lalaloopsy to Latin America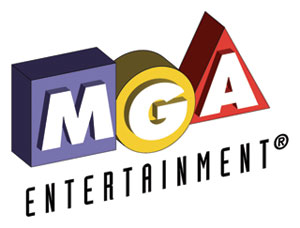 MGA Entertainment and Exim Licensing Group, Inc., will partner for a Lalaloopsy licensing program in Latin America. Lalaloopsy will be represented by Exim for all licensing ventures in the Latin American territories, with the exception of Brazil. Targeted to kids ages 4–8, Lalaloopsy will be rolled out across all platforms including toys, TV series, video games, DVD, music, publishing, and an interactive website featuring webisodes and a 3-D playland. Current key business partners include Activision (for DS Games) and Moonscoop (TV series).
Ford Enters New Categories, Territories
Global Icons is broadening Ford Motor Company's brand profile with new licensed categories and territories. New categories include garage flooring and customizable garage cabinetry (Swisstrax and Iconic Brand Collection); power tools (Nine SP for South America); luggage and duffel bags (Travelers Club); and men's, women's, and kids' Ford-branded bikes and e-bikes (Otomo Trading Company for Japan). Kent International will also offer Mustang-branded bicycles into UAE, KSA, Qatar, Kuwait, Bahrain, Oman, Jordan, and Egypt.