Hilco, Musterbrand Partner on Atari Global Licensing
Hilco Brands, a unit of Hilco Trading, LLC, and joint venture partner, Musterbrand New York, announced an agreement yesterday with Atari, Inc., to handle brand licensing in the United States, Canada, Europe, Russia, Australia, New Zealand, South Africa, Japan, Korea, and Taiwan.
Atari plans to expand into several key categories including fashion, home, lifestyle, and consumer electronics by developing licensing partnerships and co-branding opportunities.
Atari owns more than 200 franchises led by Asteroids, Missile Command, Centipede, Pong, and Breakout. Atari has created mobile versions of these games, which have included Atari's Greatest Hits, Asteroids: Gunner, and Breakout: Boost, that have generated more than 12 million downloads to date.
Earlier this month, Atari released Super Bunny Breakout in partnership with Zynga. It has also announced upcoming games based upon Atari Outlaw, Pong, Atari Casino, and Roller Coaster Tycoon. In September, Atari and Microsoft launched the new Atari Arcade, a web version of the arcade experience. Previously Atari and Universal Pictures announced the development of Asteroids for theatrical release.
Simpsons Exec Producer to Give Keynote at Kidscreen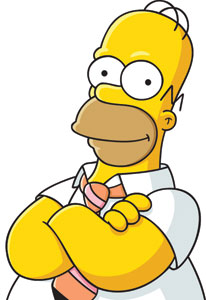 Kidscreen Summit announced that a keynote address will be delivered by Joel Cohen, co-executive producer of The Simpsons. Cohen will kick off the Kidscreen Summit conference program on the morning of Tuesday, February 5, 2013, with a customized keynote presentation called "The Tao of Homer: Lessons in Creativity from The Simpsons" to get the crowd to think about business in a new way.
Last year, Kidscreen says its Summit welcomed nearly 1,600 attendees, representing 900+ companies from 46 countries. Kidscreen says that more than 350 kids TV buyers and investors were at the event looking for new content and partners. Visit summit.kidscreen.com.
ASTRA Dates Announced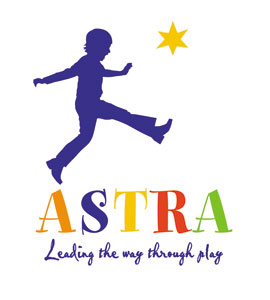 The American Specialty Toy Retailing Association (ASTRA) announced that the theme of its 2013 Marketplace & Academy is "From Ordinary to Extraordinary." The event will take place in Nashville, Tenn., from June 16-19, 2013. The venue has not been announced.
"ASTRA's Marketplace and Academy has grown by leaps and bounds, and our Nashville event promises to be another extraordinary event," said Kathleen McHugh, president of ASTRA, in a statement. "Our theme reflects the extraordinary products, the extraordinary deals, the extraordinary educational program, and the extraordinary networking opportunities attendees will find in Nashville."
New Retail Tracking Service from NPD
Market research firm The NPD Group announced the launch of a new Retail Tracking Service, which is expected to monitor sales of toy products from what NPD says is a diverse range of retailers across brick and mortar as well as e-commerce channels. The new service is expected to capture close to 80 percent of U.S. retailers, representing nearly 38,000 doors, and covering point-of-sale purchasing across 99 toy categories.
The Retail Tracking Service, launching in December, will be available on a monthly as well as weekly basis, according to NPD. It is expected to include two years of trend data from October 2010 forward to track performance in the toy industry.
NPD says that the major retailers are part of this panel but was unable to list specific retail involvement. NPD says the reason is some retailers prefer not to disclose their participation.
PlaSmart Expands Distribution of Fun Slides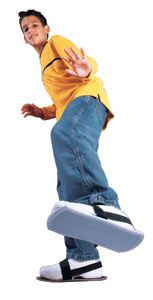 PlaSmart, Inc., has been signed as the exclusive distributor for mass and specialty retailers in both Canada and the U.S. for Fun Slides Carpet Skates.
"PlaSmart has a long relationship with Fun Slides having distributed Fun Slides products in Canada for many years," said Tim Kimber, owner and CEO of PlaSmart, Inc., in a statement. "We are very happy to expand our relationship with them to now include the U.S."
Fun Slides are smooth gliding foot sliders that fit all shoe sizes so kids ages 6 and up can slide, and zip around the house. The companies say that Fun Slides won't damage carpets, work on any type of rug, and have built-in traction grooves for safety.