Black Friday Creeps Deeper into Thanksgiving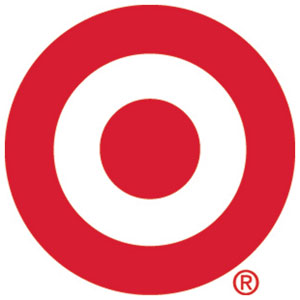 With each passing year, the Black Friday sales start earlier. It's starting so early this year that it actually begins on Thanksgiving. Here is a list of key retailers opening their doors on Thanksgiving. Specific, timed deals are expected to run throughout the night in most retailers.
• Kmart will be open on Thanksgiving from 6am–4pm. The stores will reopen at 8pm Thanksgiving night to 3am Friday morning. It will then reopen at 5am until 11pm Friday night.


• Target will open at 9pm on Thanksgiving night.
• Toys "R" Us will open its doors at 8pm on Thanksgiving night.
• Walmart will open its doors at 8pm on Thanksgiving night.

Disney Stores are getting the biggest jump on the competition. Its "Black Friday" deals, dubbed "Magical Friday" will begin on select merchandise online on Monday, November 19 on DisneyStore.com. That should actually make for a "Magical Monday." Visit DisneyStore.com/magicalfridaydeals.
For more deals and store hours visit blackfriday.com.
Don't forget that Monday, November 26 is Cyber Monday. Visit cybermonday.com.
TRU Steps Up Efforts to Hire Military
In honor of Military Family Month and Veterans Day, which was November 11, Toys "R" Us, Inc., announced initiatives designed to increase military hiring efforts and partnerships. In March 2012, TRU joined the 100,000 Jobs Mission, a coalition of leading U.S. companies committed to hiring 100,000 transitioning service members and veterans by 2020. So far this year, TRU has hired more than 400 veterans and military personnel at its headquarters, stores, and distribution centers across the country. Additionally, nearly 850 current and retired military service members have been hired for seasonal positions at Toys "R" Us stores nationwide.
Further assisting veterans and transitioning service members in identifying the best job opportunities for their skill set, the company launched a Military Skills Translator on its new dedicated Military Hiring website, Toysrusinc.com/careers/military-hiring. The translator matches military personnel with TRU job openings based on their core Military Occupational Specialty (MOS), as well as secondary and tertiary MOS codes, subspecialties, certifications, and additional training the applicant may have obtained while serving and protecting in the U.S. military.
Genna Rosenberg Launches GennComm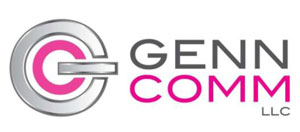 Toy and consumer products veteran Genna Rosenberg has launched a new agency, GennComm, LLC, which will execute on public relations, social media, strategic marketing, and business development campaigns for clients in a myriad of industries including toys, licensing, consumer products, technology, luxury goods, and more.
GennComm also has an ImaGENNation division that will develop and market unique product innovations with a variety of manufacturing partners, as well as advise clients on product improvements and line extensions for existing products.
GennComm says its current client roster includes JibJab and its StoryBots; SD Entertainment; TCKL and its Drip Drops; Cra-Z-Art for Lite Brix; Playhut for its Mystixx Vampires fashion doll line; Wicked Cool Toys; author, teacher, and educational consultant Alan Sitomer; artist and TV personality Robb Ortel; and parenting and media expert Stacy Kaier.
Prior to launching GennComm, Rosenberg worked for more than a decade at Jakks Pacific rising to senior vice-president, communications, investor relations and philanthropy. She was most recently at Imperial Toy as executive vice-president, strategic marketing, communications and business development.