The Licensing Shop Signs Agents, Licensees for Dino Dan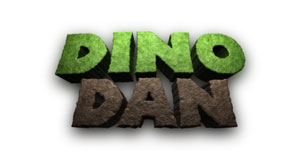 The Licensing Shop, Inc., announced the appointment of three new sub-agents to represent the TV series Dino Dan in addition to new international licensing agreements.
KOPA Licensing Group has been named as a sub-agent for Central America, Colombia, Venezuela, Ecuador, Peru, Chile, and the Dominican Republic. Empire Multimedia has been named sub-agent for the Republic of Korea. Popcorn Entertainment has been named as the sub-agent for Portugal.
The sub-agents join a growing list of Dino Dan global representatives, which include Vega Brands (Brazil), Team Licensing (Germany and Belgium), and Stella Projects (Australia and New Zealand).
The Licensing Shop has also announced new international licensing agreements with Regina Festas (party goods, Brazil, brokered by Vega Brands), Editora Online (activity and coloring books, Brazil, brokered by Vega Brands), and Goldie Marketing (toys, puzzles, games, etc.; Australia, brokered by Stella Projects).
Dino Dan is a CGI and live-action adventure series that centers on Dan Henderson, a 10-year-old boy whose every waking moment is taken up with dinosaurs. The series, targeting kids ages 4–7, is produced by Sinking Ship Entertainment and distributed by Breakthrough Entertainment.
CopCorp Signs H.E.R. for Fifty Shades Jewelry
CopCorp Licensing announced that H.E.R. Accessories has been signed to make and market costume jewelry inspired by author E L James's best-selling Fifty Shades book trilogy.
"We are thrilled to be part of the Fifty Shades phenomenon," says H.E.R. Accessories CEO Hymie Anteby. "E L James was excited by the prototype samples we sent her so we are confident her fans will love these items as well."
New Licensees for Cake Boss
Discovery Communications announced two new partnerships, with Action Products in the U.S. and Ty Global in Canada, to produce a wide assortment of Cake Boss-branded stationery and writing products. Debuting in early 2013, the new Cake Boss stationery line will include note pads, note cubes, journals, portfolios, self-stick note sets, dry erase boards, coupon organizers, and more. Action Products and Ty Global will target a variety of retail distribution channels, including key mass and mid-tier retail chains, department stores, kitchen and home specialty chains, grocery stores, bookstores, and drug and gift stores. The line expands the popular Cake Boss brand based on the TLC series, and follows a summer 2012 launch of ready-to-sell Cake Boss cakes at grocery stores and warehouse clubs in the U.S.
Cake Boss returns to TLC this month with all-new episodes.
Cut the Rope Apparel Deals for the UK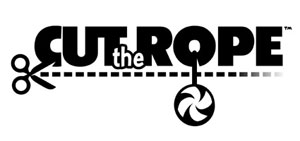 ZeptoLab in conjunction with ITV Studios Global Entertainment, licensing agent across all countries in the European Union for Cut the Rope, has announced four new licensees for the UK market.
Smith & Brooks, an apparel company, is launching a range of Cut the Rope outerwear beginning this year with a line of T-shirts. The T-shirts will appear at Next, Tesco, and Asda in time for this Christmas.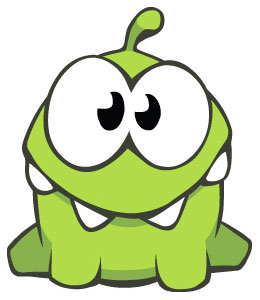 The character Om Nom will also appear on an upcoming range of backpacks, umbrellas, and wallets for boys and girls from Trade Mark Collections. Launching at retail in Q1 2013 the range will be available first at independent retailers and online, eventually expanding to the mass market.
TDP is bringing Om Nom to girls' and boys' pajamas and underwear for the fall/winter season. The apparel, which has been sold to Tesco for launch later this year, will expand to be sold at a range of retail outlets next year.
Bacup Shoes is offering all types of footwear for the children's market. In addition, it is creating a range of Cut the Rope slippers and EVA (foam rubber soled) footwear for men and women. The footwear is expected to be in store by July 2013.
Lancôme Partners with Betty Boop to Promote Mascara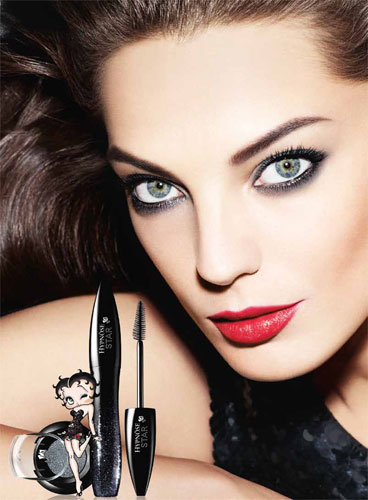 Lancôme is using Betty Boop to promote its latest brand extension in the mascara category, Hypnose Star. After an exclusive launch at Sephora, the Hypnose Star Line will be available December 1 at all department stores and specialty retailers nationwide that carry the Lancôme brand.
The launch will be supported by a comprehensive advertising campaign, featuring Betty Boop touting the beauty benefits of Lancôme's new Hypnose Star mascara.
As the worldwide exclusive licensing agent for Betty Boop, King Features worked closely with Lancôme on development and created original Betty Boop artwork for the campaign, which includes print ads in major fashion and lifestyle magazines, outdoor ads, point-of-purchase displays, demonstrations, and extensive social and mobile media support.