The Christmas Countdown Begins; Extended Hours at Retail
The holiday shopping countdown is on. Retailers are waiting for the next wave of shoppers to head to stores. As we reported on December 4, many Americans are expected to do the bulk of their shopping December 21–24 in an effort to find the best deals, according to research from America's Research Group.
"We're calling it the Christmas Hibernation," said Britt Beemer, chairman and CEO of America's Research Group, in a statement earlier this month. "52.6 percent of Americans say they will 'hibernate' for much of the shopping season and then step out to shop in the five days before Christmas, which we're now calling Christmas Friday through Monday."
He says that the reason is, "Americans are far more bargain driven this year and say they will wait for the deepest discounts of the season, which they believe will be offered in the last days before Christmas."

Toys "R" Us announced this morning that its stores nationwide will keep their doors open for 88 consecutive hours of shopping beginning at 6am on Friday, December 21 through 10pm on Christmas Eve. It was previously announced that Toys "R" Us Times Square, the flagship location, opened its doors for 24/7 shopping at 7am on Sunday, December 2, and is keeping them open until 10pm on Christmas Eve.

Many Walmart locations around the country remain open 24 hours as part of their normal operating schedule. Many locations in the New York City area report various closing times ranging from 10pm, 11pm, midnight, or on a 24-hour cycle as part of normal business hours.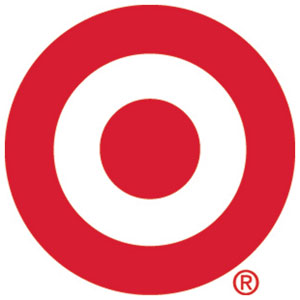 Most Kmart locations around the country have extended their closing hours until midnight during the holiday season.
Most Target locations have also extended holiday hours with closings between 10pm and midnight.
Kohl's locations are currently open until midnight for Christmas shopping.
Ubisoft, TRU Partner for Facebook Game
Ubisoft and Toys "R" Us announced that they have teamed up to create Toys "R" Us Towers, a free-to-play toy-store-simulation game with real-world benefits, available now on Facebook. The game will also be available on mobile devices in the coming months.
The game gives players the chance to step into the shoes of the newest employee at Toys "R" Us. They will be able to manage their own toy store by building and designing a variety of toy departments and attractions, such as creating a science toy department or even adding a Ferris wheel just like the one in the Toys "R" Us Times Square. As players amass experience and sales, they will progress through seven levels from trainee to store manager, all the way up to CEO. Players can get their friends involved. Players can also choose to purchase the premium currency in the game, which can be spent on additional energy, premium toy departments, boosts, and more.
By playing Toys "R" Us Towers, fans can receive real-world coupons for discounts redeemable at Toys "R" Us stores nationwide and on Toysrus.com. Within the first hour of playing the game, users can earn a coupon for 15 percent off their next in-store or online purchase and can continue playing to earn even more savings to use at Toys "R" Us.
To play the game visit: https://apps.facebook.com/toysrustowers
Pantone Reveals 2013 Color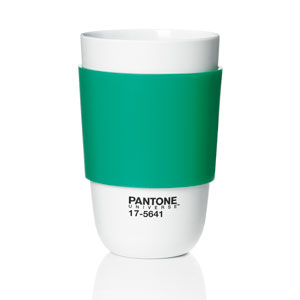 Every December, Pantone announces its selection for the breakthrough color for the upcoming year. The choice for 2013 is Emerald. Pantone explains the reason behind this year's choice is, "Emerald is the color of balance and harmony, enhancing one's sense of well-being and inspiring insight and clarity," according to a statement from the company.
An example of this year's color is shown here by Room Copenhagen. This cup is the first product from Room Copenhagen featuring the Pantone Color of the Year.