Angry Birds Movie Expected in Theaters in 2016
Rovio Entertainment announced that Despicable Me producer John Cohen has signed on as producer of the upcoming Angry Birds movie. David Maisel, former chairman of Marvel Studios and executive producer of Iron Man, will be executive producer of the feature film, which is expected in theaters in the summer of 2016.
Following Marvel Studios' example, which was architected by Maisel, Rovio will produce and finance the movie outside the studio system and retain full creative control.
The upcoming movie marks Rovio Entertainment's first foray into feature films. Since its debut in 2009, the Angry Birds game—and its numerous versions—has been downloaded more than one billion times across many platforms.
Miniclip Launches Partnership with Univision
Miniclip.com, the online games site, and Univision Communications, Inc., have partnered to launch a co-branded online gaming property designed for the U.S. Hispanic audience. Launching now, Univision Juegos by Miniclip will transport Miniclip's extensive library of more than 800 games to Univision.com's dedicated online user base.
"Miniclip.com has been successful across a wide range of international markets, so it was only natural for us to continue expanding our content through a valuable relationship with Univision. Univision provides us with a powerful partner to extend our reach in the U.S. and other Spanish speaking markets," said Rob Small, co-founder and CEO of Miniclip, in a statement.
The deal also extends Miniclip's reach into top Hispanic markets where Univision has a strong presence. As part of the agreement, Miniclip will create and power all content. To visit the site, click here.
Winx Club Virtual World in Development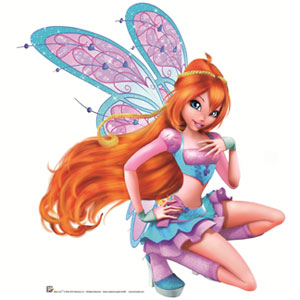 Tsumanga Studios, games developer and publisher based in Scotland, has partnered with Rainbow to create a virtual world based on Winx Club targeting girls ages 7–10. The Winx Club virtual world will be free to play and offer subscriptions for premium content and extended game play. It is expected to launch in fall 2013 with an introductory app launching this spring.
It will be released for the current generation of mobile phones, tablets, and web browsers.
The game will launch in English, Italian, Russian, and French.
Sesame Workshop Names CLICK! Agent for China
Sesame Workshop has named CLICK! Licensing Asia its agent for China. CLICK! will oversee Sesame Street licensing and retail activities in the market. With offices in all key markets in Southeast Asia and Greater China, CLICK!, founded by Marilu Magsaysay Corpus, is comprised of local personnel with expertise in their respective markets. Sesame Street was the first brand that CLICK! represented and the company remains committed to continue growing Sesame Workshop in Southeast Asia and China.
"Having worked with CLICK! in other markets, we are confident of their ability to create a full-scale licensing program featuring a wide range of Sesame Street products and retail promotions," said Maura Regan, Sesame Workshop's senior vice-president and general manager of global consumer products, in a statement.