Mattel Launches Max Steel
Max Steel, a wholly-owned intellectual property from Mattel, makes its global debut this March with an animated superhero series premiere on Disney XD in the U.S. and globally on major network operators. The multi-platform action-adventure entertainment franchise will also introduce a website. Additional property support includes a suite of products spanning action figures, vehicles, roleplay items, and a diverse line of consumer products available summer 2013.
"As experts in play, we know that the franchise model is no longer strictly about toy making, it's also about compelling content creation," said Tim Kilpin, general manager of Mattel Global Brands, in a statement. "We developed the Max Steel storyline to be rich enough to live on any platform enabling a deeper engagement with today's multimedia kids."
For the past decade, Max Steel entertainment, toys, and consumer products have successfully grown in Latin America. Leveraging this success as a framework, Mattel is expanding the brand globally in numerous ways.
The animated TV Series will be co-produced by Mattel and FremantleMedia Enterprises (FME). The Max Steel CGI-animated series premieres March 25 in the U.S. on Disney XD. The 26-episode series will then roll out in more than 100 territories globally, including Australia, New Zealand, India, China, Hong Kong, Central and Eastern Europe, South and Sub-Saharan Africa, the Middle East and Turkey, France, Italy, Spain, and more. FME manages worldwide distribution of the series (excluding the U.S.), as well as global home entertainment rights.
Fans will be able to view episodes online at MaxSteel.com, which will go live in March timed to the series premiere, as well as on DisneyXD.com. There will also be a Max Steel experience developed for iOS or Android. The mobile game will include codes to unlock exclusive content on the platform.
Timed to Max Steel's fall season beginning in August, Mattel will launch a new line of toys that will include action figures, ride-on and die-cast vehicles, roleplay items, and remote control products.
In North America, the UK, Australia, and New Zealand, Mattel has partnered with VIZ Media to develop and publish a Max Steel original graphic novel series. The graphic novel series will launch in fall 2013 under VIZ's kids imprint.
Max Steel is the ultimate aspirational teen hero with a secret. The story revolves around the trials and tribulations of a teenaged boy named Maxwell McGrath and his out-of-this-world alien companion, Steel. Both have super strengths and powers, Max with Turbo energy and Steel with alien intellect. When they combine forces to create Max Steel, the ultimate superhero is unleashed—unlocking their inner heroes. The series draws upon teamwork, laughter, and friendship to help kids overcome life's obstacles.
The Passing of Cassagnes, Creator of Etch a Sketch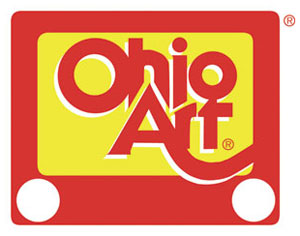 The Ohio Art Company has issued a statement that André Cassagnes, electrical technician and inventor of the Etch A Sketch, passed away January 16, 2013, in a Paris suburb. Etch A Sketch was first introduced in the United States in 1960 by Ohio Art as a mechanical drawing toy.
"I first met Andrè at his home in Vitry Sur-Seine on May 29, 2006. He and his wife, Renee, welcomed me with champagne and were excited to tell the background story of how he created the world famous drawing toy, when he was in his early 30s. During this conversation, his daughter, Sophie, informed me that her father was a world renowned modular kite designer and had been the most famous competitive kite maker in France during the 1980s, who some had called 'Ingenious Father of French Kiting,'" said Bill Killgallon, chairman of The Ohio Art Company, in a statement.
"Etch A Sketch has brought much success to The Ohio Art Company, and we will be eternally grateful to André for that. His invention brought joy to so many over such a long period of time," said Larry Killgallon, president of The Ohio Art Company.
Quickly after its release in the United States, Etch A Sketch became the No. 1-selling toy during the Christmas of 1960. A pop culture icon, the toy has been featured in many movies and TV shows such as Toy Story and even found itself mentioned during the 2012 U.S. presidential debates. The "magic screen" was inducted into Oregon's National Toy Hall of Fame in 1998 and added to Toy Industry Association's Century of Toys List five years later.