Elmer The Patchwork Elephant Signs Knockout Licensing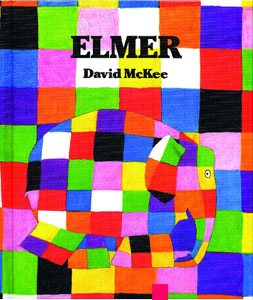 Knockout Licensing (a collaboration between Carole Postal and Tamra Knepfer) announced that it has been appointed by Andersen Press to build and manage the licensing program for David McKee's Elmer The Patchwork Elephant for North America.
Elmer is the brightly colored patchwork elephant star of British-born author & illustrator David McKee's children's book series.
"David McKee's Elmer books are modern classics loved by millions and millions of children around the world, with new titles continuing to be released every year," says Knepfer. "After seeing the character's popularity first-hand in the UK and Japan, we saw the potential opportunity to grow this brand in the U.S. While there are some wonderful products for Elmer already available here, we will be focused on expanding the range of products and finding retail partners to help give the brand the exposure here that it so much deserves."
Henson Signs Lizenzwerft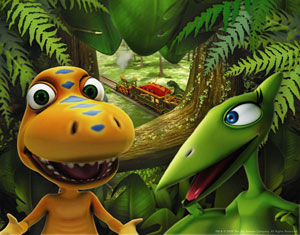 The Jim Henson Company announced that it has signed Lizenzwerft as its new licensing agent to represent the animated children's series Dinosaur Train in Germany, Austria, and Switzerland.
"Lizenzwerft has over 20 years of experience in the licensing business with a solid network of manufacturers, retailers, and other key decision makers throughout Germany," said Peter Bichler, managing director and co-founder of Lizenzwerft, in a statement. "We have many creative ideas on how to extend the Dinosaur Train brand across our country."
As previously announced, TOMY the global toy licensee, will be introducing its new Dinosaur Train product line into German retail markets this spring.
The Passing of CPLG's Chris Protheroe
Chris Protheroe, CPLG's president and group managing director, passed away on December 28, 2012, after losing a six-month battle with cancer. He was 54.
Protheroe spent his early years working for BBC Worldwide, Marvel, Yorkshire TV, Penguin Books, and Sony Signatures, where he ran the very successful European licensing program for FIFA World Cup 1998, according to a statement issued by CPLG this week.
In July 1999, Protheroe joined CPLG as head of sport, managing the licensing programs for Euro 2000 and FIFA World Cup 2002, and continued to grow CPLG's sports division to include representation of the major UK governing bodies and national football, cricket, and rugby teams as well as the home of golf, St Andrews Links. In recognition of his successful growth of CPLG's sports business, he was promoted to CPLG's president and group managing director in 2010.
Of all the many attributes that he possessed, Protheroe will be remembered fondly for his warmth and sense of humor—in addition to his choice of colorful socks, which reflected his positive and optimistic approach to life—says his CPLG family. CPLG added that Protheroe had a spirit and outlook on life that is rarely matched and his death is a sad loss for his family, friends, and colleagues.
The family has requested that donations in Protheroe's name be made to the UK's Princess Alice Hospice. Here is a link to their site: www.pah.org.uk
Or contact CPLG for further details at cplginfo@cplg.com