Iconix Hires Brodsky for Peanuts Brand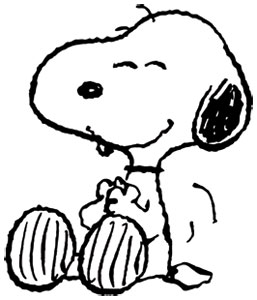 Iconix Brand Group, Inc., just announced that it has appointed Leigh Anne Brodsky to the position of managing director of Peanuts Worldwide, a joint venture with Charles M. Schulz Creative Associates. In her new role, which is effective immediately, Brodsky will oversee the global business for the Peanuts property, including the launch of the recently announced 2015 feature film from Twentieth Century Fox and Blue Sky Studios. She will also oversee and develop the Iconix Entertainment division as well as seek out properties for the company's growing portfolio of brands.
"Leigh Anne is a highly regarded strategic thinker, with a track record in identifying and developing entertainment properties and delivering impeccable results," said Neil Cole, chairman and CEO of Iconix Brand Group, in a statement. "As we continue to build our global Peanuts business, her experience and leadership will be invaluable. We also believe she can successfully build a stable of entertainment-based properties with potential new revenue streams that will expand our business."
Brodsky is well known for her role as president at Nickelodeon Consumer Products, where she built the division into the world's No.1 TV-based licensing business. Those properties included SpongeBob SquarePants, Dora the Explorer, Blue's Clues, Comedy Central's South Park, and MTV's Jersey Shore, as well as several strategic acquisitions that she initiated such as Teenage Mutant Ninja Turtles and Beatrix Potter, according to Iconix.
Most recently, she has been an acting member of the board of directors at Jakks Pacific, a board member of the Children's Brain Tumor Foundation, and president of L.A.B Licensing and Branding, a global consulting group dedicated to identifying consumer-led, innovative business opportunities for its clients in the areas of branding, strategic planning, programming, production, marketing, and consumer products.
"I'm excited to take a leadership role with the beloved cast of Peanuts once again," said Brodsky, who previously worked on the property as an executive with United Media Enterprises. "I'm also delighted to work with Neil Cole and the Iconix team to build upon their powerful portfolio of global brands."
Ravensburger Invests in Wonder Forge
Game company, Wonder Forge announced that it has recently secured a strategic investment from Germany's Ravensburger AG. The investment will help to fuel future growth for game maker.
"We're excited about this strategic investment from Ravensburger," said Jacobe Chrisman, CEO of Wonder Forge, in a statement. "Ravensburger's longstanding tradition of product excellence, their company values, and their commitment to developing quality play experiences makes them an excellent partner to our business."
Wonder Forge was founded by CEO Jacobe Chrisman, former head of product development at Cranium games. The company launched in 2007 and today includes a product line of more than 60 games and puzzles selling products in 10 countries.
"We are invested in helping Wonder Forge grow," said Clemens Maier, a Ravensburger board member responsible for the U.S. market. "We believe in the team, their award-winning approach to game design, and their commitment to innovation."
Trade Shows Kick off in Hong Kong
The 2013 trade show season is underway. More than 2,700 exhibitors from around the world are participating in four international trade fairs in Hong Kong that are now open at the Hong Kong Convention and Exhibition Centre (HKCEC).
The HKTDC Hong Kong Toys & Games Fair, the HKTDC Hong Kong Baby Products Fair, and the Hong Kong International Stationery Fair runs through January 10. The HKTDC Hong Kong International Licensing Show runs through January 9.
For more information about these shows visit the following sites.
HKTDC Hong Kong Toys & Games Fair: www.hktdc.com/hktoyfair
HKTDC Hong Kong Baby Products Fair: www.hktdc.com/hkbabyfair
Hong Kong International Stationery Fair: www.hkstationeryfair.com
Hong Kong International Licensing Show: www.hktdc.com/hklicensingshow