DreamWorks to Develop Theme Park in Russia
DreamWorks Animation SKG, Inc., and Regions Group of Companies have signed a licensing agreement to develop Europe's largest indoor theme parks, and the first to feature the franchises of DreamWorks Animation in major cities throughout Russia. The theme parks, scheduled to open in 2015, will be located in St Petersburg, Moscow, and Yekaterinburg. Regions Group of Companies will design, build, and manage all properties.
The DreamWorks Animation theme parks will be Europe's largest year-round indoor entertainment zones, and in each instance will be part of a larger entertainment development featuring a mixed-use movie theater and concert hall, 4-D movie theaters, a three-star 400-room hotel, and a retail center with 11,000 parking spaces.
Each park will feature immersive environments, state-of-the-art attractions, and character entertainment bringing to life DreamWorks Animation's franchises including: Shrek, Madagascar, How to Train Your Dragon, and Kung Fu Panda, in addition to yet-to-be released DreamWorks Animation feature films including Turbo, which is set for its worldwide debut in Russia on July 11 before arriving in U.S. theaters on July 19.
"Russia is one of the most important markets in the world for us," said DreamWorks Animation's CEO Jeffrey Katzenberg, in a statement. "All of us at DreamWorks are extremely excited to work with Regions CG to be the first Hollywood studio to create not just one, but three theme parks in Russia. These parks are going to be groundbreaking cultural hubs that will give families the chance to truly enter the world of DreamWorks."
Sesame Street-Themed Ride Opens in Universal Studios Singapore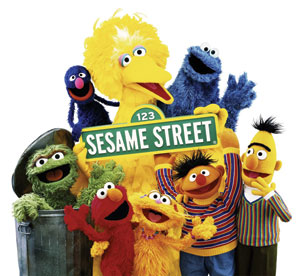 The world's first fully immersive Sesame Street-themed indoor ride will debut at Universal Studios Singapore on March 1. The indoor-themed ride known as Sesame Street Spaghetti Space Chase will feature a science fiction-inspired plot, coupled with signature Sesame Street comedic style and music. Guests onboard this high-flying adventure will find themselves fully immersed in fun surroundings and special effects, alongside their favorite friends from Sesame Street.
Celebrating the launch of the ride, the park will host a special Sesame Street Carnival from March 1–3, 2013. New York Street will be transformed into an extension of Sesame Street, bringing park guests a weekend of fun and excitement. Highlights of the carnival include giant board games along the street, special carts offering Sesame Street items, as well as even more opportunities to catch the park's Sesame Street shows and character meet-and-greets.
The ride will feature 12 characters from the Sesame Street repertoire, such as Super Grover and Elmo, who turns into Super Elmo to help save the day. Kick-starting the story are three new characters created exclusively for the ride: Macaroni the Merciless and his partners-in-crime Zester and Shredder.
Since May 2012, Big Bird and friends have called the New York zone home, with live shows taking place daily along New York Street. A new themed retail store called Big Bird's Emporium and a Sesame Street school bus with park-exclusive merchandise, have also made their way to the zone. A character breakfast experience is also available on weekends and holidays.
Toon Goggles, Aurora Partner for Web Content
Online kids channel Toon Goggles announced a partnership with Aurora World, Inc., for a promotional toy campaign featuring Aurora's YooHoo & Friends. As part of the agreement, 52 episodes of Aurora's YooHoo & Friends cartoon will join Toon Goggles' growing library of content beginning in March 2013. In conjunction, Aurora will include specially designed hangtags on its YooHoo & Friends plush animal line, which the company says has already sold more than 23 million units worldwide. Each tag includes details on the YooHoo character and a special promotional code that can be redeemed for months of free extended access to the toongoogles.com library.
The YooHoo & Friends animated series uses a fun and entertaining approach to teach kids ages 5–12 about friendship and protecting the environment. YooHoo & Friends features characters from the popular plush toy line and its virtual online world.
Hape Partners with Kaethe Kruse
Hape Holding AG announced during Toy Fair that it has added Kaethe Kruse Production and Distribution to its platform of children's products.
"Through our network we will open the door of the wonderful heritage of Kaethe Kruse to more children worldwide," said Peter Handstein, founder and CEO of Hape, in a statement.
Kaethe Kruse captured the beauty and innocence of childhood more than 107 years ago, when she started making dolls for her own daughters.