MEGA Brands Reports Q4, 2012 Results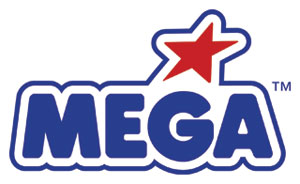 MEGA Brands, Inc., announced its financial results for the fourth quarter and full year ended December 31, 2012. Fourth quarter 2012 consolidated net sales increased 18 percent to $127.5 million compared to $108.5 million in the corresponding 2011 period. Sales were up 21 percent in Toy product lines and 1 percent in Stationery & Activities. On a geographic segment basis, North American sales rose 22 percent and International sales were up 7 percent.
Earnings before interest, taxes, depreciation and amortization (EBITDA) increased 33 percent to $13.9 million compared to $10.4 million in the fourth quarter of 2011.
Net earnings were $4 million or $0.24 per basic share ($0.01 per diluted share), compared to $0.2 million or $0.01 per basic share (loss of $0.21 per diluted share) in the same 2011 period.
For the full year 2012, consolidated net sales increased 12 percent to $420.3 million compared to $376.8 million in 2011. Sales increased 12 percent in Toy product lines and 9 percent for Stationery & Activities. On a geographic segment basis, sales were up 20 percent in North America and down 4 percent in international markets.
EBITDA increased 25 percent to $49.2 million compared to $39.2 million in 2011. Net earnings were $16.6 million or $1.01 per basic share ($0.84 per diluted share), compared to $8.3 million or $0.51 per basic share ($0.46 per diluted share) in 2011.
"MEGA Brands achieved a solid fourth quarter in 2012, with higher sales, gross margin, profitability, and cash flow compared to the same period in 2011," said Marc Bertrand, president and CEO, MEGA Brands, in a statement. "Our brands and our financial position continue to strengthen, and we will continue to invest in product development and to increase efficiency and manufacturing capacity at our Montreal facility. Looking ahead, we expect continued sales growth based on our momentum in the marketplace and positive feedback on our product lines at recent toy fairs in Asia, Europe, and North America," said Bertrand.
Bertelsmann Acquires BMG

Bertelsmann, the international media group, is taking full ownership of the music rights management company BMG by acquiring the shares currently held by Kohlberg Kravis Roberts & Co. (KKR), and will continue to develop BMG as a wholly owned subsidiary. The transaction, which is subject to regulatory approval, is scheduled to close during the first half of this year, according to a statement released by the company. BMG administers the rights to more than one million songs, including works by such artists as Bruno Mars, Duran Duran, Gossip, Johnny Cash, and Will.i.am. It also represents the master rights (composition and recording) of artists who include Brian Ferry, Nena, and Anastacia. Financial details of the transaction were not disclosed.
Brand Sense Signs Schwinn, Mongoose for Licensing

Brand Sense Partners announced that it has entered into an agreement with Pacific Cycle, a division of Dorel Industries to represent the company's Schwinn and Mongoose brands into additional categories around the world.
Categories available for licensing include fitness nutrition and beverages, fashion accessories and apparel, outdoor recreation, video games, consumer electronics, as well as toys and collectibles.