DreamWorks Acquires AwesomenessTV
DreamWorks Animation SKG, Inc., announced that it is acquiring AwesomenessTV, one of the most subscribed-to teen networks on YouTube.
With this deal, DreamWorks Animation will acquire a thriving next-generation media company, which though its multi-channel network on YouTube has already signed up over 55,000 channels, aggregating more than 14 million subscribers and 800 million video views, according to both companies. In addition, the AwesomenessTV brand has recently extended beyond the mobile platform into television and film, signaling continued cross-platform expansion plans. As part of DreamWorks, Brian Robbins, the founder and CEO of AwesomenessTV, will continue to grow the company. In addition, Robbins will assume an executive role at the studio to develop a DreamWorks Animation-branded digital family channel, harnessing the studio's resources, technology, and vast IP portfolio.
DreamWorks has agreed to acquire AwesomenessTV for total up-front consideration of approximately $33 million in cash, according to a statement from the company. In addition, subject to the satisfaction of certain terms and conditions described in the definitive merger agreement, the company will be obligated to make additional contingent cash payments from time to time if certain earnings targets are met in 2014 and 2015. The maximum amount of potential contingent consideration payable is $117 million.
AwesomenessTV and Robbins were represented by United Talent Agency and Ziffren Brittenham, who together incubated AwesomenessTV.
Discovery Targets Male Consumers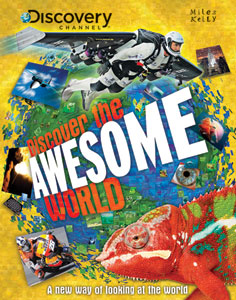 Discovery Enterprises International (DEI) is taking steps to focus on male consumers 18–49 through digital technologies and publishing products.
DEI is driving the growth of its publishing category with male-targeted propositions based upon its most popular channel brands. The licensor signed a three-year deal with Weka Media Publishing GMBH who launched DMAX Magazine in Germany, Austria, and Switzerland. The monthly publication and supporting e-versions will target active, affluent men ages 18–49 whose interests span adventure, lifestyle, careers, and cars. The magazine, which launched this month, is available at newsstands and via subscription. The launch was supported by a full marketing campaign that included on-air, online, social media, and print.
Discovery Channel Magazine, a bi-monthly glossy focusing on home entertainment and multimedia continues to roll out across the globe. The magazine has now launched in Benelux, Singapore, and Taiwan. Discovery Channel Magazine hit newsstands in China this month and will debut in India and Turkey later this year.