Jurassic Park 4 Postponed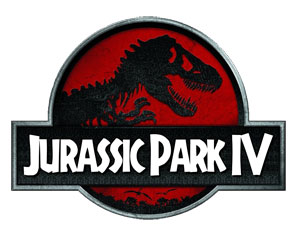 Jurassic Park 4 has been postponed. Universal Studios issued a statement earlier this week about the much-anticipated film.
"In coordination with filmmakers, Universal has decided to release Jurassic Park 4 at a later date giving the studio and filmmakers adequate time to bring audiences the best possible version of the fourth installment in Universal's beloved franchise. We could not be more excited about the vision that [director] Colin Trevorrow has created for this film, and we look forward to watching as he and the producers create another great chapter in this franchise's storied history."
Initially, the film was expected in theaters in June 2014. The Universal Pictures and Amblin Entertainment production will be produced by Frank Marshall and Patrick Crowley. Steven Spielberg is executive producer. The script is written by Rick Jaffa and Amanda Silver (Rise of the Planet of the Apes). The film series is based on the books originally written by author Michael Crichton.
In February Hasbro was named the master toy licensee for the film. Hasbro was given the rights to develop a wide variety of toys including figures, plush, dolls, playsets, vehicles, roleplay, games, KRE-O-branded building sets, and novelty items.
Creative Kidstuff Partners with Sensational Beginnings
Toy retailer, Creative Kidstuff purchased Sensational Beginnings, a catalog and online toy retailer based in Monroe, Mich. Sensational Beginnings will function as a sister company of Creative Kidstuff under the umbrella of a new holding company called GreaterGood Kids, LLC.
As part of this new partnership, Creative Kidstuff and Sensational Beginnings are now part of the GreaterGood Network, a family of online activism sites that harnesses the power of the internet to help people, animals, and causes in need. For the first charitable initiative in honor of the new partnership, GreaterGood will be launching a program to donate a toy to a child in need for every sale over $75 from either Creative Kidstuff or Sensational Beginnings for the remainder of the calendar year. For additional information, visit www.creativekidstuff.com.
The Passing of Carol Butler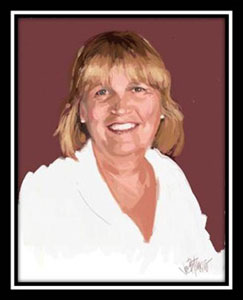 Elvis Presley Enterprises (EPE) announced that Carol Butler, vice-president of international licensing and pioneer of the Elvis Presley Licensing Program, passed away earlier this week following a lengthy battle with cancer. She was 66.
EPE issued this statement: "The Graceland family has suffered a tremendous loss and extends our deepest sympathies to Carol's family. She will be dearly missed."
EPE said that, "Butler joined the staff in 1994 and was charged with the responsibility of promoting the legacy and preserving the integrity of Elvis Presley through a global licensed merchandise program. In her many years with the company, she devoted personalized attention to hundreds of licensees and under her leadership, helped distinguish EPE's licensing program as one of the top in the industry."
Donations can be made in Carol Butler's name to either of the following charities: The Melanoma Research Alliance or The American Cancer Society. Read her full obituary here.