New York City Gets a Soccer Team
Major League Soccer (MLS) announced a partnership yesterday with Manchester City Football Club and the New York Yankees for Major League Soccer's 20th expansion club. The new team will be named New York City Football Club (NYCFC) and expects to begin play in 2015.
"We proudly welcome two of the most prestigious professional global sports organizations to Major League Soccer," said MLS commissioner Don Garber. "This is a transformational development that will elevate the league to new heights in this country. The New York area is home to more than 19 million people­, and we look forward to an intense crosstown rivalry between New York City Football Club and the New York Red Bulls that will captivate this great city."
Manchester City will be the majority owner of the new club. As an investor, the Yankees will be an active member of the ownership group. The New York Yankees and Manchester City Football Club have an existing commercial relationship through Legends Hospitality, LLC, an international entertainment, hospitality and marketing organization.
Discussions are underway to find a permanent stadium for the team. Flushing Meadows Corona Park is one option and other potential sites are being reviewed at this time.
A full line of licensed products can be expected to support the team.
Xbox One Debuts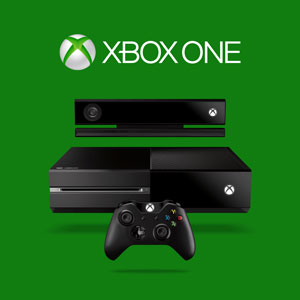 Microsoft Corp. unveiled Xbox One yesterday, the all-in-one gaming and entertainment system. The unit is expected to be released later this year. An MSRP has not yet been announced.
With Xbox One, users can say "Xbox On" to launch a personalized Xbox One Home screen. The more you interact with Xbox One, the more it gets to know you and learns what you like. Some of the key Xbox One features include the following:
• TV on Xbox One. Navigate and watch live TV from cable, telco, or a satellite set-top box through Xbox One. Turn on your entertainment system by saying, "Xbox On," and a custom-tailored Home dashboard welcomes you with your favorite games, TV, and entertainment.
• Snap. Do two things at once on the biggest screen in your home. Use Snap to jump into a multiplayer battle while watching your favorite movie, talk with friends on Skype while watching live TV, or track your fantasy team on TV as you watch games and more.
• Skype for Xbox One. Specially designed for Xbox One, talk with friends on TV in HD, or for the first time ever, hold group Skype calls on your TV.
• OneGuide. Find your favorite entertainment easily, searching by network or name, all with the sound of your voice and presented in a tailored program guide.
New games on Xbox One includes the following:
• Forza Motorsport 5 from Turn 10 Studios. Built from the ground up to take advantage of Xbox One and the power of the cloud, it delivers the sensation of being behind the wheel. It will be available exclusively for Xbox One at launch.
• Call of Duty: Ghosts is the next generation of Call of Duty. It delivers an all-new world, an all-new cast of characters, and an all-new story.
• FIFA 14, Madden NFL 25, NBA Live 14, and EA Sports UFC from EA Sports will deliver innovations in true player motion and living worlds. Adding to its commitment to Xbox One, EA Sports also announced that additional exclusive content will be revealed in the coming months.
• Quantum Break from Remedy Entertainment is a revolutionary entertainment experience that blurs the line between gaming and TV by integrating drama and gameplay into one seamless, uniquely immersive experience. How you play the game impacts the show, and the show informs how you play the game.
In addition to the lineup of expected games, Microsoft unveiled exclusive content partnerships.
• Halo television series. Award-winning filmmaker, director and producer, Steven Spielberg will executive-produce an original Halo live-action TV series with exclusive interactive Xbox One content, created in partnership with 343 Industries and Xbox Entertainment Studios.
• National Football League. A multiyear, landmark partnership will deliver the ultimate interactive NFL television experiences for the next-generation Xbox One and leverage Microsoft devices and services to evolve both in-game and on the sideline. The NFL on Xbox will feature innovations around Skype, Xbox SmartGlass, and player-worn technology; add an all-new fantasy football solution; and create a personalized NFL destination only available on Xbox One.
A new generation of Xbox Live allows users to save and store a personalized profile, games, and entertainment in the cloud to access them anytime, from any Xbox One console. In addition, existing Xbox Live Gold Membership for Xbox 360 will seamlessly carry over to Xbox One.
• Smart Match. A new Smart Match matchmaking system virtually eliminates waiting in lobbies by estimating wait times and finding people you want to play with while you are enjoying other activities.
• Game DVR. A dedicated Game DVR captures and accesses your magic moments, all saved to the cloud, which can then be shared.
• Xbox SmartGlass. It is natively part of the Xbox One platform, built in from the beginning with the ability to quickly render content directly onto your device, and now more devices can connect at one time for multiplayer and shared entertainment.