SEGA, Nintendo in Deal
SEGA of America, Inc., and SEGA Europe Ltd. announced details of an exclusive partnership with Nintendo of America, Inc., and Nintendo of Europe GmbH for the Sonic the Hedgehog franchise. The new agreement will make Nintendo consoles the No. 1 destination for Sonic gaming over the next three titles with more details of the individual games being revealed in the coming weeks.
Rubie's Creates Costumes for Classic Batman TV Series
Rubie's Costume Company, Inc., has joined forces with Warner Bros. Consumer Products and DC Entertainment to produce officially licensed costumes for the Batman Grand Heritage Costume Collection. Based on the TV series from the 1960s, the Batman classic TV series costume collection includes Batman, Robin, and Batgirl, along with their arch-enemies The Joker, The Riddler, and Catwoman.
The collection is available in adult sizes and will be sold online and in stores for Halloween 2013.
M&Ms in Cookbook, Bakeware Deals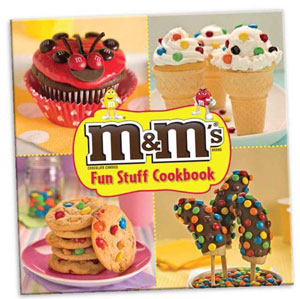 Mars Retail Group introduces a cookbook from Publications International and bakeware from Summit Resources featuring the M&Ms brand.
The first M&M's brand cookbook from Publications International, the M&M's Fun Stuff Cookbook is a collection of more than 75 ideas for snacks and parties. The book features illustrations of the colorful M&M's characters and end-dish photography.
Summit Resources new bakeware collection featuring the M&M's characters includes a melamine bowl, cookie cutters, spatula, flipper, measuring spoons, measuring cups, aprons, and oven mitts.
Simon & Schuster Signed for Daniel Tiger's Neighborhood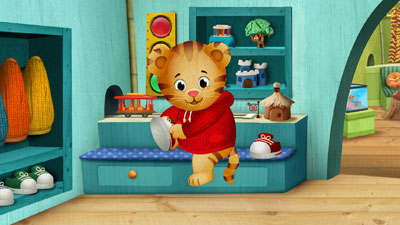 Simon & Schuster Children's Publishing has been named master publishing licensee for PBS Kids' Daniel Tiger's Neighborhood. Under its agreement with brand owner, The Fred Rogers Company, and licensing agency, Out of the Blue Enterprises, Simon & Schuster Children's Publishing will introduce a broad range of books based on the animated show, the first TV series from The Fred Rogers Company since the iconic Mister Rogers' Neighborhood. The first titles in the publishing program are set to launch in January 2014.
As part of the publishing program, Simon & Schuster imprint Simon Spotlight will produce a wide variety of story, picture, novelty, activity and coloring books, as well as non-interactive e-books.
Downton Abbey Jewelry Line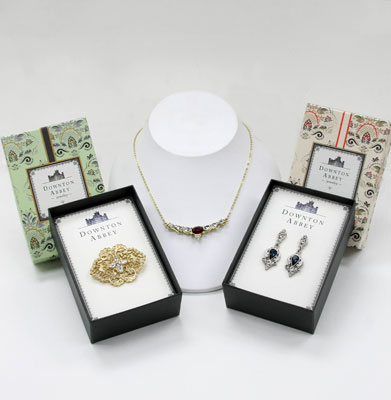 1928 Jewelry Company has been granted the license to produce an extensive line of Downton Abbey jewelry including necklaces, bracelets, earrings, brooches, rings, hair jewelry, as well as men's cufflinks and more. The deal was brokered by Knockout Licensing as the agency responsible for managing the Downton Abbey licensing program in North America.
1928 Jewelry is working closely with Downton Abbey's costume design team to create an officially licensed line of contemporary jewelry with a vintage flair capturing the look of the early 1900s and the feel of the exquisite jewelry seen on the popular television drama.
Knockout Licensing is actively seeking additional licensing partners for such product categories as home furnishings, including home décor and bedding, kitchen accessories, lighting, timepieces, tableware, and formal attire.
Peanuts Partners with Phan for Vine Videos
Peanuts Worldwide announced that it has signed a deal with Khoa Phan, the stop-motion animator whose whimsical and ingenious videos using Vine, Twitter's video-based social media app, have attracted thousands of followers.
In the deal with Peanuts Worldwide, Phan agrees to develop 12 original videos with the Vine app based on the 12 themes of the Peanuts brand, including the kite-eating tree, Schroeder's music, Linus' blanket, Lucy's psychiatry booth, Snoopy's dog house, Snoopy himself, the Red Baron, Woodstock, baseball games, football games, the Great Pumpkin, and the Little Red-Haired Girl.
Consumer Strategies Signs Food-ology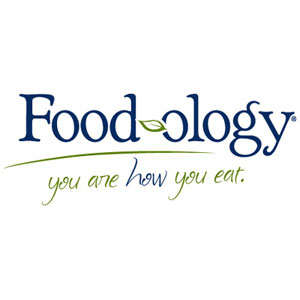 Licensing firm Consumer Strategies, Inc., has signed behavioral food expert Juliet Boghossian, creator and founder of Food-ology: You Are How You Eat to its client roster, and will be seeking endorsement, content, and merchandise partners in categories such as food, spokesperson, media, publishing, games and apps, social expressions, home storage, and travel.
Based on food psychology, Food-ology links food habits to personality traits and behavioral tendencies revealing why we do the things we do.
Food-ology joins Consumer Strategies' extensive list of world-renowned health and fitness and food brands that includes celebrity chef Susan Feniger, Contessa Premium Foods, The Biggest Loser, and Kathy Smith to name a few.