Amazon, Viacom in TV Deal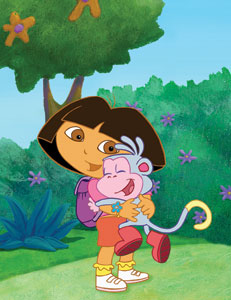 Amazon.com and Viacom announced an expanded multi-year, multi-national digital video licensing agreement to bring Viacom's TV shows to Prime Instant Video. This deal includes a collection of TV shows that customers won't find on any other digital video subscription service. Prime members will now have unlimited instant streaming access to children's programming such as Bubble Guppies, The Backyardigans, Team Umizoomi, Blue's Clues, and Victorious, along with shows from MTV and Comedy Central such as Awkward, Tosh.0, and Workaholics. Prime members will also have access to future episodes of Dora the Explorer, SpongeBob SquarePants, Fairly Odd Parents, Fresh Beat Band, and more. LOVEFiLM customers in the UK and Germany will get some of the same TV shows later this summer.
Select shows from Nickelodeon and Nick Jr. will be available in Kindle FreeTime Unlimited, a service built just for kids that gives them the freedom to explore books, games, educational apps, movies, and TV shows, while providing parents with the tools they need to manage their kids' screen time.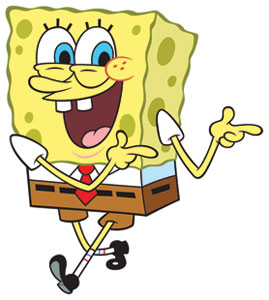 "Kids' shows are one of the most watched TV genres on Prime Instant Video," said Bill Carr, vice-president of digital video and music for Amazon. "And this expanded deal will now bring customers the largest subscription selection of Nickelodeon and Nick Jr. TV shows online, anywhere. With programs such as Dora the Explorer, SpongeBob SquarePants, Bubble Guppies, and The Backyardigans there are hundreds of great shows for kids and parents to choose from. In addition, we are bringing customers popular shows from MTV and Comedy Central such as Key & Peele, Workaholics, Awkward and Teen Mom 2, with the promise of more shows from these networks in the future."
Prime Instant Video offers more than 41,000 movies and TV episodes for Prime members to stream on Kindle Fire, Kindle Fire HD, iPad, iPhone, iPod touch, Roku, Xbox 360, PlayStation 3, Wii, and Wii U, among other connected TVs and devices—all at no additional cost. Also as previously announced, later this month Prime Instant Video will become the exclusive home to PBS series Downton Abbey as well as the CBS summer series Under the Dome, with each episode of the latter added just four days after initial broadcast.
1107 Broadway Becomes 10 Madison Sq. West
The former Toy Building's 1107 Broadway location is being rebranded as 10 Madison Square Park West. The building is being turned into condos, which are expected to go on sale this month. The renovation project is expected to be completed by the end of next year. Read the full story in The New York Times.