Saban Launches Global Consumer Products Division; Promotions & New Hires
Saban Brands has launched a new global consumer products division, merging its domestic and international licensing and merchandising teams into a cohesive unit. The department is led by Kirk Bloomgarden, who serves as senior vice-president of global consumer products. The new division focuses on the global expansion of licensing programs for all Saban Brands properties and for driving the strategic consumer product plans with licensees, retailers, broadcasters, and agencies worldwide.
"This reorganization is a very exciting venture for us and will help continue the growth of our various global brands including Power Rangers and Paul Frank as well as the upcoming Julius Jr. and Digimon Fusion properties," said Elie Dekel, president of Saban Brands, in a statement. "We've assembled a world-class team, and this new division allows these uniquely talented professionals to apply their expertise to our brands on a global scale while also maximizing efficiency."
Additionally, Nina Leong moves into a new role as senior vice-president, strategic business development for Saban Brands. Mary Rafferty and Dan Wilson also have taken on new, global roles. Their titles are vice-president of global consumer products and vice-president of global retail, respectively.
Additionally, Brian Maeda has joined the team as vice-president of licensing, and will focus on helping to grow Saban Brands' business in Asia, with a focus on toys and video games. Maeda brings 20 years of experience in collaborating with Asian companies and working across publishing, film/TV acquisition, online content distribution, licensing and merchandising, third-party promotions, and video games. He most recently was with Xbox and also built the licensing and merchandising program for the Halo video game franchise.
In addition to the global team based in the United States, Saban Brands plans to open new offices in London and Shanghai later this year.
Warner Bros. Announces Licensees for Godzilla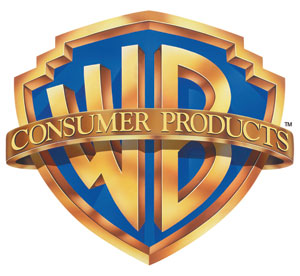 Warner Bros. Consumer Products (WBCP) has signed a slate of global licensees, led by master toy partner Bandai America, Inc., for Warner Bros. Pictures' and Legendary Pictures' film Godzilla. Returning the character to its epic roots, Godzilla is expected in theaters on May 16, 2014, with a cast including Aaron Taylor-Johnson, Ken Watanabe, Elizabeth Olsen, Juliette Binoche, David Strathairn, and Bryan Cranston.
Global master toy partner Bandai will release action figures and playsets inspired by the adventure film. Additional licensees developing product to support the tentpole film include NECA with gifts and novelties; Jakks Pacific with large scale figures; Bioworld with on-trend apparel; and Sideshow Collectibles with authentic statues. Trevco will also release a line of T-shirts and apparel, while Rubie's will design Godzilla costumes for kids and adults. Products inspired by the film will be available at retailers worldwide.
DreamWorks, Netflix in TV Deal
Netflix and DreamWorks Animation announced a multi-year deal making Netflix the home of new original series from DreamWorks. This agreement, which marks the largest deal for original first-run content in Netflix history, is also the first time DreamWorks Animation's characters will be introduced into the television market as a branded collection of shows.
The groundbreaking deal, which encompasses more than 300 hours of new programming, is a cornerstone of a major initiative by DreamWorks Animation to greatly expand its television production and distribution worldwide. The new shows will be inspired by characters from DreamWorks Animation's hit franchises and upcoming feature films as well as the vast Classic Media library, which DreamWorks acquired in 2012 and includes some of the most popular animated characters in history. With the first series expected to begin airing in 2014, Netflix will premiere these new DreamWorks Animation shows in all the territories in which it operates.
In February, Netflix and DreamWorks announced their first ever Netflix Original Series for kids based on the film Turbo, premiering on July 17. Turbo F.A.S.T, an episodic animated series, which picks up with the speedy snail where the feature film left off, will be available in all Netflix territories beginning in December.
Also coming exclusively to Netflix in the U.S. and Latin America next year will be new DreamWorks Animation feature films, beginning with The Croods followed by Turbo and the big screen adaption of Mr. Peabody and Sherman, which opens in theaters in March 2014.
Beanstalk Launches Tinderbox New Media Division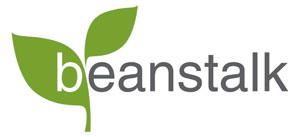 Beanstalk announced the launch of Tinderbox, a new division dedicated to working with digital brands to realize their potential in the world of consumer products. Dan Amos is head of new media at Tinderbox.
Operating as a division of Beanstalk, Tinderbox will address the market need for a brand licensing agency to extend digital properties, which range from social networks to interactive gaming, and all categories of apps including games, entertainment, and lifestyle. Tinderbox will partner with digital properties at any stage in their life cycle, whether emerging or established, to get them ready and activate their brand through licensing.
Tinderbox's first clients are tween social network MovieStarPlanet and entertainment app properties My Singing Monsters and The Beetnuks. Tinderbox will work to further expand the existing MovieStarPlanet licensing program, developed by Beanstalk, which already includes publishing, apparel, accessories, stationery, and home décor.