American Greetings Promotes Gorman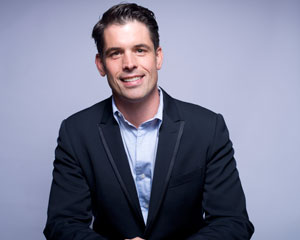 The American Greetings Corporation recently announced the promotion of Sean Gorman to president of AG Properties. Gorman previously served as vice-president of entertainment production and development.
In his new role, Gorman will be responsible for the strategy, creative, and overall operation of the AGP business unit. This will include the development, production, and distribution of children's properties in the areas of film, television, home video, and other media; including all marketing and licensing activities around those brands and their related content.
Gorman has been with AGP since 2007 as vice-president of entertainment production and development. Previously he was vice-president of development for The Hatchery, which develops and produces original family and children's entertainment for all media.
ASTRA Names New Board Members
Members of the American Specialty Toy Retailing Association (ASTRA) elected four specialty toy industry leaders to its board of directors at ASTRA's Marketplace & Academy in Nashville, Tenn. The new representatives are:
Retailers:
Thea Brown, World of Mirth, Richmond, Va.
Tim Holliday, Children's World & Children's World Uniform Supply, Sarasota, Fla.
Sales Representatives:
John Giacobbe, John Giacobbe & Associates, Medway, Mass.
Manufacturer:
Jeff Pinsker, Klutz, Palo Alto, Calif.
Retailer Linda Hays, owner of Hopscotch, Inc., of McMinnville, Oregon, will remain chair of ASTRA's board and manufacturer Michael Levins, CEO of the Norwalk, CT-based innovative Kids, maintains his position as chair-elect.