Cartoon Network, LEGO Partner to Create Mixels Property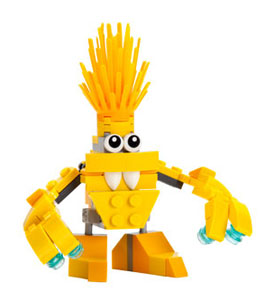 Cartoon Network and The LEGO Group announced that they will jointly produce a new global entertainment franchise. Launching in 2014, Mixels will feature animated content (primarily shorts), a digital gaming experience, a collectible building toy concept, and more.
Animated content will air on Cartoon Network and on cartoonnetwork.com, featuring the Mixels creatures that can mix and combine with one another in creative and unpredictable storylines. A collectible portfolio of low-priced mini building sets will launch in three waves throughout 2014. An app-powered gaming experience will also be introduced.
Cartoon Network Studios will drive all narrative, animation, and digital content. Cartoon Network Enterprises will handle Mixels non-toy licensed merchandise. The LEGO Group will focus on Mixels toy design, manufacture, and distribution as well as licensed LEGO Mixels publishing to support the property.
Mixels was developed through a collaboration between Cartoon Network and The LEGO Group. The property was developed by a multinational team of designers and animators from the U.S. and Denmark.
Spin Master, Nickelodeon Partner for Paw Patrol Series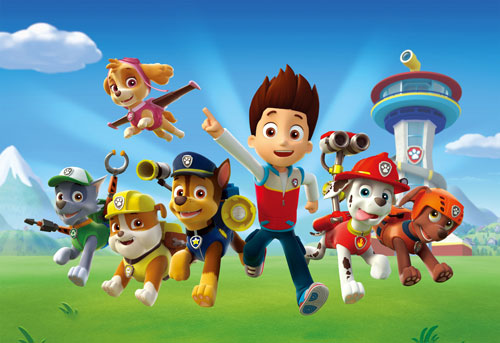 Spin Master Entertainment, in association with Nickelodeon, launches its first solely owned intellectual property, Paw Patrol. Paw Patrol, based on a concept by Keith Chapman, (Bob the Builder) and with animation from Guru Studio (The Backyardigans and Justin Time), is set to premiere Monday, August 12 on Nickelodeon in the U.S., followed by the Canadian premiere on TVO and Knowledge Network on September 2. The series will begin airing on Nickelodeon's international channels in the fall.
Paw Patrol is a CG-animated series starring a pack of six heroic puppies—Chase, Marshall, Rocky, Rubble, Zuma, and Skye—who are led by a tech-savvy 10-year-old boy named Ryder. The series curriculum focuses on citizenship, social skills, and problem solving.
Spin Master is responsible for producing and distributing Paw Patrol in Canada through broadcast partners TVO and Knowledge Network as well as owning the worldwide toy rights. Nickelodeon licensed from Spin Master the global (excluding Canada) distribution rights for the show on behalf of Viacom International as well as all ancillary rights, including licensing and merchandising.