Rubie's Acquires Princess Paradise
Rubie's Costume Company, Inc., announced the acquisition of Princess Paradise. Princess Paradise has been designing and selling costumes and accessories since 1981. Rubie's appointed Diana Clements as president of the Princess Paradise division, which is now part of the expanding segments of Rubie's business.
"We are thrilled to announce this acquisition, which is consistent with our strategy of expanding into new markets that present clear opportunities for growth," said Howard Beige, Rubie's executive vice-president. "Princess Paradise has built a stellar reputation for quality in the design, manufacture, and distribution of high-end costumes to retailers across the country."
Princess Paradise will continue to operate in Fort Collins, Colo., under the direction of Clements and all current services remain unchanged. Financial terms of the acquisition were not disclosed.
Henson Property Launches Via an App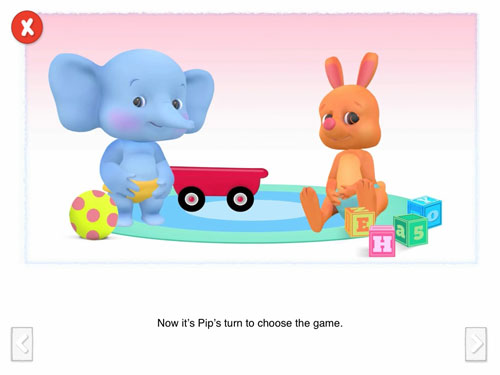 The Jim Henson Company announced that its newest property Jim Henson's Chatter Zoo is launching as an app before moving onto other platforms.
The Chatter Zoo property, which was created by Alex Rockwell (Pajanimals, Bear in the Big Blue House), premieres as a digital property prior to any other platform. It is now available on iTunes for iPhone and iPad. The launch on the Amazon Kindle Fire will follow in September. The Jim Henson Company is simultaneously continuing to develop the property for television and ancillary products.
Mindshapes, creator of the Chatter Zoo app says that each 'appisode' includes two "Learn & Play" activities, two interactive stories, animations, and music content immersing children into a kid-friendly, entertaining, and intriguing day in Chatter Zoo.
"When we create a new world for a preschool audience, we want that world to be authentic and meaningful across many different media formats. In the last several years, the digital space has developed to be a highly powerful tool for preschool learning and, working with language specialists and psychologists, we've created this new app that provides opportunities for our audience to master specific language goals while caring for their new Chatter Zoo friends," said Halle Stanford, executive vice-president of children's entertainment, The Jim Henson Company.