New Hires at HIT
HIT Entertainment (a subsidiary of Mattel) announced the appointment of three executives to spearhead global brand and marketing efforts for several brands. Robin Gay has been tapped as global brand director for Thomas & Friends. Will Speer has been appointed as global brand director for Bob the Builder and Fireman Sam. Gina Briggs will lead brand and marketing efforts for Mike the Knight as senior global brand manager.
In their newly created positions, the global brand team will be responsible for developing the worldwide strategies, growth plans, and positioning for their respective brands, and working with HIT and Fisher-Price regional teams and lines of business to execute the brand strategies. Gay and Speer will be based in the UK, while Briggs will work out of the New York City office, with all three reporting to Shari Donnenfeld, vice-president global brands, HIT Entertainment.
Robin Gay and Will Speer both join HIT Entertainment from The Walt Disney Company. Gina Briggs joins the company from Nickelodeon.
Taubin Joins DreamWorks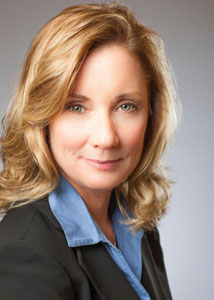 Dawn Taubin is joining DreamWorks Animation as chief marketing officer. Taubin, who most recently held the role of president of marketing for Warner Bros., will head all marketing for the studio including theatrical, television, and global brand initiatives.
After leaving Warner Bros., Taubin launched her own company, Cinema Vision, where she has been providing marketing consultation to various entertainment companies including The Walt Disney Company, Sony Pictures, Exclusive Media, Relativity, and Rhino Records. In addition, she is a professor of public relations and advertising at the Dodge College of Film and Media Arts at Chapman University in Orange, Calif.
Ursin Launches Trident Branding Group
Chris Ursin announced the launch of Trident Branding Group (TBG). Most recently Ursin was director of consumer products at Scholastic, Inc. Previous posts include Warner Music Group JV and Marvel Entertainment as well as additional licensing agencies. TBG is a boutique branding consultancy that works across three key businesses: celebrity licensing, corporate brands, and endorsements.
Luner Promoted at FremantleMedia
It was announced last week that FremantleMedia North America (FMNA) has promoted David Luner to the newly created position of executive vice-president, brand partnerships and franchise management. The appointment was announced by Thom Beers, CEO, FremantleMedia North America to whom Luner now reports. In his role, Luner will oversee all of FMNA's ancillary businesses including digital, integrated marketing and brand partnerships, licensing, live events, and various elements of business development.
Over the past decade, Luner has held a number of positions within FremantleMedia, including his most recent role as executive vice-president, digital and licensing for the former FremantleMedia Enterprises Group.