Disney Infinity Launches at TRU Stores Nationwide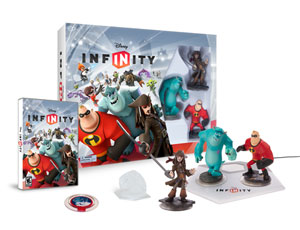 Toys "R" Us stores nationwide opened an hour early on Sunday, August 18 for the highly anticipated launch of Disney Infinity. Toys "R" Us is featuring interactive in-store displays and will host a Disney Infinity Power Disc Trade event nationwide on Sept. 7, letting consumers trade Power Discs with other fans and receive special offers on Disney and Disney Infinity products.
The initial Disney Infinity product launch features 18 collectible interactive figures and 21 Power Discs, including Toys "R" Us exclusive Infinite Crystal Series figures Cars' Lighting McQueen and Monsters Inc.'s Mike's Car Power Discs. With the purchase of an exclusive Infinite Crystal Series figure, users can earn bonus experience points and health as well as access a special in-game area to display their Crystal Series figures. Toys "R" Us-exclusive Power Discs, when placed on the Disney Infinity base, also unlock unique in-game powers, vehicles, gadgets, and more.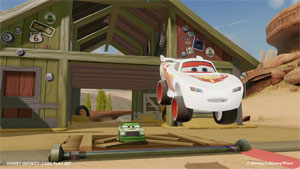 The new Disney Interactive video game platform integrates collectible figures, featuring characters from The Walt Disney Company and Pixar Animation Studios, with an immersive video game experience that allows the characters to come to life and interact together for the first time. The new platform is available on Microsoft's Xbox 360; Sony's PlayStation 3; and Nintendo 3DS, WiiU, Wii; and iPad platforms.
Netflix and The Weinstein Company Reach Multi-Year Deal
Netflix and The Weinstein Company (TWC) announced a new multi-year licensing agreement that will make Netflix the exclusive U.S. subscription television service for first-run films from TWC beginning in 2016. Starting with its 2016 theatrically released feature films, new TWC and Dimension Films titles will be made available for Netflix members to watch instantly in the pay TV window on multiple platforms, including televisions, tablets, mobile phones, and computers.
Netflix is already the Pay TV home to TWC documentaries and foreign films, including The Artist and Undefeated as well as to a wide range of movies released by multi-platform distribution label RADiUS-TWC.
KISS Buys L.A. Arena Football Team
KISS and the Arena Football League (AFL) entered an agreement to bring arena football back to Los Angeles with a new expansion team—LA KISS. The new team will make its arena debut in 2014. Fans who purchase LA KISS season tickets will also be invited to a free KISS concert next year. The concert will take place at Orange County's Honda Center, which will also serve as the team's new home.
To celebrate the new partnership, KISS performed at the half-time show of the 2013 Arena Bowl XXVI Championship on Saturday, August 17. The band also performed after the AFL Celebrity Gala the previous night.