DreamWorks Acquires Chapman Entertainment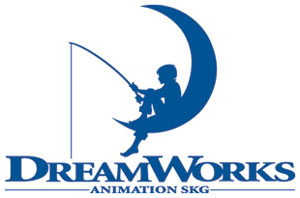 DreamWorks Animation has acquired the library of Chapman Entertainment, Ltd., the children's television production and licensing company. With Chapman, DreamWorks Animation adds to its growing library Fifi and the Flowertots, Roary the Racing Car, Raa Raa the Noisy Lion, and Little Charley Bear.
The Chapman UK-produced titles add to the family entertainment brands that the company gained through its acquisition of Classic Media last August. The Chapman TV series will be distributed through DreamWorks Animation's UK-based TV distribution operation. Chapman Entertainment was formed in 2002 by Keith Chapman, the originator of Bob the Builder.
"We're pleased to bring such original and imaginative programming into the DreamWorks Animation fold," said Eric Ellenbogen, co-head of DreamWorks Animation International TV and DreamWorks Classics. "The Chapman acquisition reaffirms our commitment to UK-based productions of distinction and we look forward to delivering brand new TV adventures from these popular series."
Little Charley Bear TV series is sold in nearly 100 countries, including the BBC's CBeebies in the UK.
Raa Raa the Noisy Lion TV series is sold in nearly 100 countries and is under license with the BBC's CBeebies in the UK.
Fifi and the Flowertots airs in the UK on Five's preschool block Milkshake! and on Sprout in the U.S. The series is sold in more than 200 countries.
Roary the Racing Car TV series is sold in nearly 100 countries and can be seen on Sprout in the U.S. and Milkshake in the UK.
TRU Announces Store Policy Changes to Help with Holiday Shopping

Toys "R" Us (TRU) announced changes to its layaway and return policy, among other policies for this holiday season.
The company's approximately 35 million Rewards "R" Us loyalty program members have the opportunity to earn 10 percent back, up to $100, on qualifying toy purchases through October 31. These earnings will be delivered via an e-gift card in November—with no exclusions—and can be used until January 25.
Free layaway will be offered through December 15 with no upfront service fee and no minimum purchase requirement. New this year, after an order is created in-store, subsequent payments can be made online at Toysrus.com. Customers who use layaway and are Rewards "R" Us members can also earn 10 percent back on their layaway purchases. Once paid in full, 10 percent of the total value of the layaway order will be provided on an e-gift card sent via e-mail soon thereafter.
TRU also recently announced expansion of its Price Match Guarantee. As part of this enhancement, TRU now matches online pricing from Walmart.com, Target.com, BestBuy.com, Sears.com, Kmart.com, buybuyBaby.com, Meijer.com, FredMeyer.com, diapers.com, BabyDepot.com, and Amazon.com on in-store purchases of identical items.
A new extended return policy allows customers to make returns through January 25. (Select electronics and entertainment items must be returned by January 9.) During this period, returns accompanied by a sales or gift receipt or online packing slip will be accepted, regardless of whether or not the item was purchased within the company's general 90-day window for returns.