Mattel's Max Steel Becomes A Movie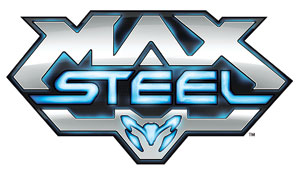 Dolphin Entertainment and Mattel have partnered to develop the live-action, feature-length film Max Steel based on Mattel's property. The film will be produced by Dolphin Films, which is a newly formed subsidiary of Dolphin Entertainment. Open Road Films will distribute Max Steel in the U.S. as the first of a multi-picture agreement with Dolphin Films. The film will be given a wide release in theaters in the fourth quarter of 2014. Created internally by Mattel, the Max Steel franchise spans multi-platform entertainment, toys, and consumer products.
Henson Acquires Norway's Elias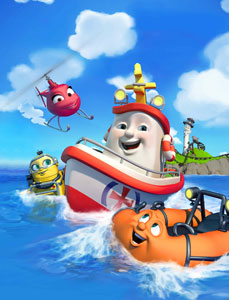 HIP (Henson Independent Properties), The Jim Henson Company's third-party media distribution and licensing banner, acquired the property, Elias from Animando in Norway. HIP now has the media distribution rights of the all-new series Elias: Rescue Team Adventures and global consumer products rights to the Elias property. Elias, the little rescue boat, first gained popularity as a children's picture book in Norway in 1999. A TV series debuted in 2005.
The company will debut 52 x 11 minute episodes of the CGI-animated preschool series, Elias: Rescue Team Adventures, currently in production at Caoz Animation in Iceland.
Elias is a brave, playful little rescue boat with an enthusiasm for life. His berth is in Cozy Cove, a caring community comprised of houses, boats, cars, cranes, and other distinct, non-human helpful characters.