The Bridge Direct Acquires Good Stuff Corporation
The Bridge Direct has agreed to acquire the toy assets of Good Stuff Corporation, which includes Good Stuff Toys and Basic Fun International. Basic Fun, a manufacturer of licensed toys for more than 20 years, has successfully re-imagined many classic toys the world has come to love. Basic Fun sells to the largest specialty and mass toy retailers worldwide. Also in business for more than 20 years, Good Stuff Toys, a maker of licensed plush, balls, and novelties, primarily sells its products to the mass entertainment trade including theme parks, family fun centers, and state fairs.
"I am extremely excited to announce this acquisition," said Jay Foreman, CEO, The Bridge Direct. "It's a company I have known since its inception and have been close to its ownership and key employees for years. Basic Fun and Good Stuff bring excellent brands and management to our growing organization, and this acquisition begins our plan to scale up our business. The companies will integrate with The Bridge over the coming months and enable us to gain expertise; diversify our distribution channels; and provide the scale our retailers, licensors, and manufacturers are looking for in a solid and growing partner."
"We feel very comfortable that we are leaving the company in good hands," said Good Stuff's founding partners, Sid Banon and David Chazen. "We have been friends with Jay Foreman for years. He understands both the retail and mass entertainment sides of our business and will continue to build on the legacy we've established over the years."
The companies will begin co-marketing their lines at current and upcoming trade shows in Dallas, Hong Kong, New York, and Orlando.
The Friend Group Acquires Stake in Green Toys
Private investment firm The Friend Group has acquired a majority stake in Green Toys, Inc. As a strategic investor and active partner, The Friend Group brings decades of experience in manufacturing, operations, and executive leadership. Green Toys has experienced considerable growth since Rober von Goeben and Laurie Hyman founded the company in 2007 and the partnership with The Friend Group will help to fuel ongoing growth. In particular, The Friend Group has considerable expertise in manufacturing in the U.S., which remains a key mission for the Mill Valley, Calif.-based company.
"Global demand for Green Toys products is growing at an extraordinary rate, and our U.S.-made products are now sold in over 90 countries," said Robert von Goeben, co-founder and chief creative officer of Green Toys, Inc., in a statement. "It became important for Green Toys to find both the financial resources and management talent to meet this demand. The Friend Group brings a unique combination of been-there experience, entrepreneurial spirit, and vast knowledge of made-in-America manufacturing."
Howard Friend, CEO of The Friend Group, will be joining Green Toys as CEO. Green Toys co-founder von Goeben will be maintaining his duties as president and chief creative officer, and Green Toys co-founder Hyman will continue as the company's vice-president of marketing.
"Green Toys has successfully established itself as a force in the children's product industry, and we're thrilled to expand the reach of the Green Toys strategy," says Howard Friend, who was previously CEO of On-Cor Frozen Foods. During that time, the company manufactured exclusively in the United States. "We love the passion and purpose coupled with the business performance. It's a winning combination."
TimetoPlayMag.com Announces People's Play Awards Nominees; Vote Now
Voting is now open for this year's People's Play Awards. Each year TimetoPlayMag.com's People's Play Awards program gives consumers a forum to select the toys and games they are hoping to receive this holiday season. The nominees in each of the 21 product categories were carefully reviewed and selected by the TimetoPlayMag.com editorial team.
We encourage you to vote and share this on your company's social media channels.
Licensing Expo and American Toy Fair Announce Collaboration
Advanstar Licensing, organizers of Licensing Expo, and the Toy Industry Association (TIA), organizers of the American International Toy Fair, have announced a new collaboration to cross-promote attendance at their two complementary trade events in 2014.
Through the newly established alliance, Advanstar Licensing and the TIA will introduce Licensing Expo exhibitors to current and emerging toy trends, and inform Toy Fair exhibitors of licensing issues and opportunities in emerging international markets.
The new collaboration will also provide cross-promotional opportunities via direct mail and electronic marketing, editorial content, and co-hosted seminars.
The Passing of Len Fuhrer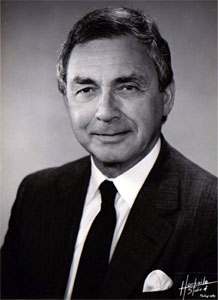 Toy industry leader, Leonard Fuhrer passed away on September 20, 2013. He was 83. The Fuhrer family provided the following obituary:
"It is with profound sadness that we announce the passing of Leonard Fuhrer, 83 of Wellesley, Mass. on September 20, 2013.  Mr. Fuhrer was a leader in the global toy industry for more than 50 years. He started his career with Simon & Schuster in 1956 after serving as a Lieutenant in U.S. Naval Intelligence. Mr. Fuhrer's distinguished career included executive positions at Topper Toys, Matchbox, and Corgi Toys. From 1977–1994, Mr. Fuhrer was the president of the Toy, Hobby, Educational Group for Damon Corporation overseeing multiple companies including Estes Rockets, Arrow Industries, and Hi Flyer Kites among others. At the time of his passing, Mr. Fuhrer was the lead director and chief strategic officer of Active Media Services, an international trading company with 14 offices worldwide. Mr. Fuhrer also served three terms on the board of directors of the original Toy Manufacturer's Association of America (TMA).
He is survived by his wife Fran, sons Robert and David, daughter Leslie, and eight grandchildren. In lieu of flowers, the family requests donations be made to:
BWH Cardiac Amyloidosis Fund,
c/o Anna Goldman,
BWH Development Office,
116, Huntington Ave, 5th Floor,
Boston, Mass 02116.
Please note: In Memory of Len Fuhrer
To Contact the family, please email:
David Fuhrer at DavidFuhrer@funanuf.com
or
Robert Fuhrer at rfuhrer@nextoy.com