NBCUniversal Acquires Sprout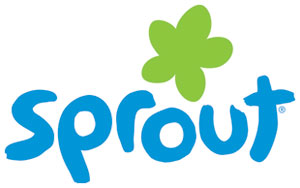 The NBCUniversal Cable Entertainment Group announced yesterday that it has increased its stake to full ownership of Sprout, the preschool network, following a buyout of its remaining partners at PBS and HIT Television Ventures, a company controlled by Apax Funds. Launched in 2005 as a joint venture among Comcast, PBS, Sesame Workshop, and HIT Entertainment, Sprout will now be 100 percent owned and integrated within the Cable Entertainment Group as it works to build an overall kids and family entertainment strategy.
"We see enormous potential in Sprout, and we are committed to our investment in the kids and family arena," said Bonnie Hammer, chairman, NBCUniversal Cable Entertainment, in a statement. "This acquisition furthers our strategy to create and deliver the very best content across all of our audiences."
With programming structured to follow the day of the child from morning to night, Sprout features original programming, including The Chica Show and Noodle and Doodle as well as Caillou, Sesame Street, Lazytown, and Tree Fu Tom. Sprout's hosted programming blocks include The Sunny Side Up Show and The Good Night Show.
Toy Industry Hall of Fame Inductees Announced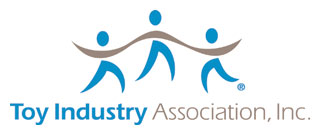 The Toy Industry Association (TIA) announced that it will induct Jill Barad, former chairman and CEO of Mattel; Horst Brandstätter, president of Playmobil/Brandstätter; the late Jack Friedman, former chairman, CEO and co-founder of Jakks Pacific; and the late co-founders of Wham-O, Arthur "Spud" Melin and Richard Knerr, into the Toy Industry Hall of Fame.
The five individuals will join a roster of 62 toy industry luminaries who have been previously inducted into the Hall since it was established in 1984. The induction ceremony will be held on February 15, 2014, in conjunction with the annual Toy of the Year (TOTY) Awards celebration.
The TIA provided the following biographies of each inductee.
Jill Barad joined Mattel in 1981 as an employee in the company's novelty section; shortly thereafter she began her rise through the ranks and was promoted to director of the Barbie brand. She used her marketing abilities and eye for consumer trends to re-establish the Barbie doll as an American icon, growing the business to nearly $2 billion worldwide at that time. Barad rapidly climbed the Mattel corporate ladder, holding the positions of executive vice-president of marketing and product development, then president and COO, and finally chairman and CEO—becoming one of four women to hold the helm of a Fortune 500 company in the late 1990s. Barad is also known for her philanthropic leadership; during her tenure, Mattel committed $25 million to name one of the country's pre-eminent children's hospitals, today known as Mattel Children's Hospital UCLA.
Horst Brandstätter has dedicated 61 years to the toy industry to date and is the sole owner and president of geobra Brandstätter GmbH & Co. KG and head of Brandstätter Holding, based in Bavaria, Germany. Brandstätter is better known as the manufacturer of Playmobil toys. In 1958, the company experienced huge success by first introducing the U.S. "hula hoop" trend into the European market. Brandstätter also hired Hans Beck as his first model maker to think of a new play system, believing that a completely new play idea with vehicles and figures would offer more play value for children while also making it more difficult for competitors to copy his products. The innovative manager presented Beck's creations, featuring the 2¾ inch Playmobil figurine, to the trade during Nuremberg Toy Fair in 1974. Incomparable to anything else on the market, this new concept of creative roleplay won over kids and parents and led to outstanding economic growth. Today, the company employs more than 3,700 people and 2.6 billion Playmobil figures have been manufactured since 1974.
Jack Friedman was a pioneer in the toy, licensing, and video game industries who made his mark over his 50-year career with some of the most iconic playthings of our time. Friedman co-founded Jakks Pacific in January 1995 and served as its chairman and CEO through March 31, 2010. He was a visionary leader who guided Jakks with wisdom and keen judgment, grew its portfolio to more than 80 percent licensed products, and thanks in large part to his leadership, helped Jakks grow into a top-5 U.S. publicly traded, diversified toy company. Before Jakks, he led LJN Toys, guiding the company into licensed products based on TV shows—a new frontier for toy companies in the 1970s. After the sale of LJN to MCA in 1985, Jack went on to form video game company THQ, Inc. in 1989 and served as its CEO until 1995.  Friedman was also a generous philanthropist and supporter of the Jakks Cares program. Jakks Cares has donated more than $50 million worth of toys and school supplies to children around the world, with a goal of helping under-privileged children "Smile, Play, and Succeed."
Arthur "Spud" Melin and Richard Knerr were two lifelong friends that started Wham-O in 1948 in South Pasadena, Calif., and ran the company together for more than 30 years. Their first products were novelty items made in the garage of Knerr's parents and sold via mail order in The Wall Street Journal; their company was named after the sound produced by their first product—a slingshot. Over the course of three decades, they introduced some of the most iconic toys of the 20th century, including the Frisbee, Limbo Stick, Silly String, Super Ball, Slip 'n Slide, and the Hacky Sack, among others. Melin and Knerr were "fun first, business second" and their toys have stood the test of time—the Hula Hoop and Frisbee continue to not only delight children but also appeal to new audiences nearly 60 years later. In addition to their contributions to the world of toys and play, Melin and Knerr were great role models, both within their local communities and in the toy industry as a whole.