Trending on TimetoPlayMag.com: Baby Gear
TimetoPlayMag.com is showcasing what's trending in each specific product category. Today it's BABY GEAR. This trending list is determined by consumers. It's the number of page views for that item in the previous 30 days and is updated every 24 hours.
Alex Brands Officially Announced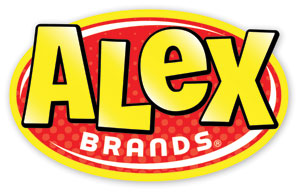 Alex Toys, Poof, Slinky, Scientific Explorer, Ideal, and Zoob have officially united under one umbrella to form Alex Brands. The collective portfolio, sold worldwide, includes more than 2,000 products spanning games, science kits, preschool and infant toys, construction sets, craft activity kits, art supplies, bath toys, foam sports balls, and the iconic Slinky.
Alex Brands will be run out of both Canton, Mich., and Northvale, N.J., and will be headed by Fred Keller, president.
Alex Brands is a portfolio company of Propel Equity Partners, a private equity firm. Propel Equity Partners acquired Poof-Slinky in July 2012, Fundex Games in December 2012, Alex Toys in May 2013, and Zoob in September 2013. Additionally, the Alex Brands family includes Cadaco, acquired in 2010, and Scientific Explorer and Fuzzoodles, acquired in 2011. For more information on the company's new structure, read the February issue of Toys & Family Entertainment, which debuts at Toy Fair on February 16.