Jeffrey Katzenberg to Give Licensing Show Keynote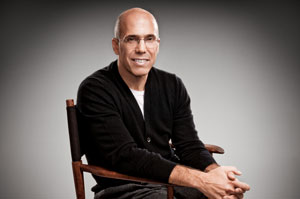 Jeffrey Katzenberg, CEO of DreamWorks Animation, will deliver the opening keynote address at Licensing Expo 2014. The opening keynote session of the Expo, sponsored by the International Licensing Industry Merchandisers' Association (LIMA) and staged by Advanstar, will take place Tuesday, June 17, from 8–9 a.m. at the Mandalay Bay Convention Center in Las Vegas. It is free for all show attendees and exhibitors.
"Licensing Expo's keynote address is a rallying point for the licensing industry and sets the tone for the overall event," said Charles Riotto, president of LIMA, the exclusive show sponsor. "As the leader of one of the most successful and trend-setting entertainment companies and licensors in the world, Jeffrey Katzenberg will provide attendees with his valuable insights into the future of the media and entertainment industries and the licensing business that is sure to resonate with all those in attendance, during the upcoming show and beyond."
In 1994, along with Steven Spielberg and David Geffen, Katzenberg co-founded DreamWorks SKG. In 2004, DreamWorks Animation became a publicly traded company with Katzenberg at the helm. Under Katzenberg's leadership, DreamWorks Animation has become the largest animation studio in the world and has released 27 animated feature films. Prior to co-founding DreamWorks, Katzenberg served as chairman of The Walt Disney Studios.
4K Media Launches Yu-Gi-Oh! Arc-V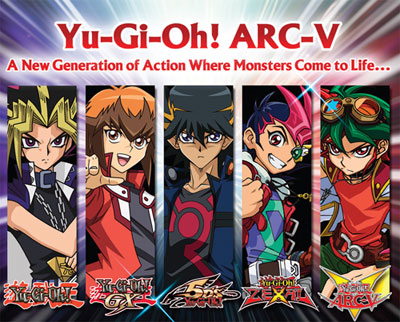 4K Media, Inc., debuted the newest generation of Yu-Gi-Oh! called Yu-Gi-Oh! Arc-V. The company is responsible for the global brand management, broadcast, and digital sales of the new series outside of Asia.
Yu-Gi-Oh! Arc-V, set to premiere this spring in Japan, will introduce fans to Action Duels, where characters and monsters interact. The newest star, Yuya, is a 14-year-old boy learning to become an "entertainment duelist" at one of the many Preparatory Schools children attend to hone their skills and become professional duelists. Yuya duels using the Pendulum Summon, which provides access to many high-level monsters.
The Yu-Gi-Oh! franchise is currently in its 12th consecutive year of broadcast in the U.S. and most major markets worldwide.
Trending on TimetoPlayMag.com: Activity Toys
TimetoPlayMag.com is showcasing what's trending in each specific product category. Today it's ACTIVITY TOYS. This trending list is determined by consumers. It's the number of page views for that item in the previous 30 days and is updated every 24 hours.
iTunes Freaky Flipsters Moves to TV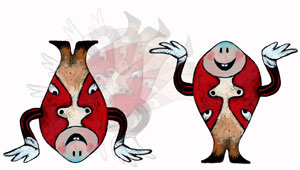 The Freaky Flipsters, the distinct, two-sided monsters and their upside down personalities, which make up the iTunes game, are coming to TV. Targeted to kids ages 6–12, the characters are the creation of artist David Sheldon who's illustrated more than 80 books for children. Leading the TV development and production will be Bejuba Entertainment.
Worldwide merchandise licensing and publishing will be handled by SupperTime Entertainment. The digital gaming apps will continue to be developed by Vapssky Technologies.