Jazwares Named Master Toy for Peppa Pig
Entertainment One Licensing announced that it has signed Jazwares as the master toy licensee for Peppa Pig. Jazwares will create products for preschoolers across multiple categories, including plush, plastic figures, dolls, playsets, roleplay toys, musical and talking toys, toy vehicles, and bath toys. The first Peppa Pig toy collection by Jazwares is scheduled to launch nationwide in spring 2015.
The series currently airs seven days a week on Nick Jr. In addition, the show airs in 180 countries around the world and is translated into 40 languages. The series has licensing programs in more than 50 countries.
New Deals for Pepsi, Mountain Dew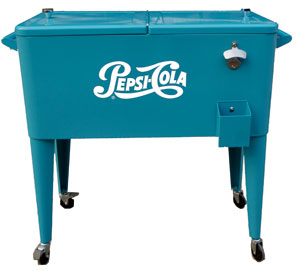 The Joester Loria Group (TJLG), working with its client, PepsiCo, has signed licensing agreements with tabletop, entertaining, and home décor partners. Permasteel has been signed for a line of coolers, which consists of indoor/outdoor coolers, sleek silhouettes, and graphics that tap into Pepsi's iconic logos and imagery. Art.com joins the Pepsi program for print-on-demand art and photographic prints, posters, canvas, and wall décor. iCup joins the PepsiCo portfolio with a line consisting of everyday glasses, pitchers, canisters, and trays along with a set of acrylic and melamine products.
In addition, to further Mountain Dew's home décor, Advanced Graphics joins the program for a line of cardboard stand-up wall decals.
Knockout Licensing Signs TV Series Nashville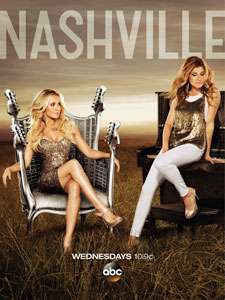 Knockout Licensing announced that it has been appointed by ABC Studios to launch and manage the licensing program for the Nashville television series.
Nashville is a drama series co-produced by ABC Studios and Lionsgate Television Group. The show follows the lives of country music legend Rayna Jaymes (played by actress Connie Britton), ambitious pop starlet Juliette Barnes (played by actress Hayden Panettiere), and their intertwined circles of fellow musicians, business associates, family, and friends.
Knockout Licensing is actively seeking licensees and retail partners to launch the brand in key product categories including apparel, accessories/bags, health and beauty aids, jewelry, social expressions, gift and novelty, and other brand-appropriate products.
Bare Tree Media in Deal with Brandberry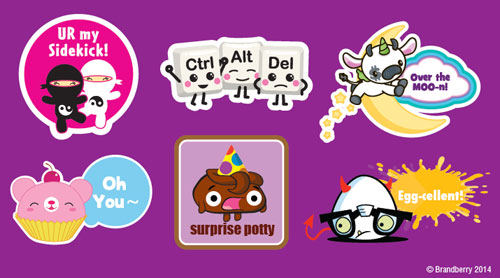 Bare Tree Media has teamed up with licensing agency, Brandberry to develop branded virtual goods and mobile apps for its entire portfolio of proprietary IP including Beary Sweet, Deviled Eggz, Moonicornz, Key—Bored, POP! Fortune, MISO Ninja, and Poopeez.
Bare Tree Media plans to place the branded virtual goods across its global network of mobile and online platforms that distribute its branded digital content.
Bare Tree Media's distribution network reaches more than two billion users globally. The company also plans to add the Brandberry series of brands to its photobombing mobile app platform.
SodaStream, Welch's in Deal
SodaStream International, Ltd. announced a strategic agreement with Welch's to launch a line of sparkling drink concentrates co-developed exclusively for the SodaStream home beverage carbonation system. The products are expected to be available during the second half of 2014 in the U.S.