New Property from Domo Creator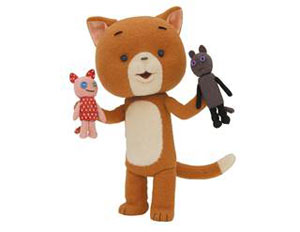 Big Tent Entertainment, which represents Domo, is expanding its relationship with Domo's creator, Tsuneo Goda, to introduce Komaneko. Based on Komaneko: The First Step, which is an animated short film, Big Tent Entertainment will create a retail and branding campaign that will start with the launch of an eBook.
The digital adaptation of the animated story will feature the original film with other key features including a Movie Maker tool, interactive content, games, and puzzles. Komaneko will be part of the educational Kideo eTales series and will be available on iTunes and Google Play in English, Malay, and Mandarin.
The story of Komaneko focuses on a clever and creative cat who is planning to shoot a movie all by herself. Komaneko lives with her grandfather on top of a mountain and her hobbies include making dolls and shooting stop-motion films. She is sweet, and only makes a cute "nyah" sound when she speaks. Komaneko: The First Step was a finalist at the Melbourne International Animation Festival, the London International Animation Festival, and the 8th Seoul International Cartoon & Animation Festival. The animation series is made frame by frame, which is how Komaneko got her name. Big Tent says that "koma" means "frame" and "neko" means "cat" in Japanese.
The Passing of Leslie Berger, Cardinal Industries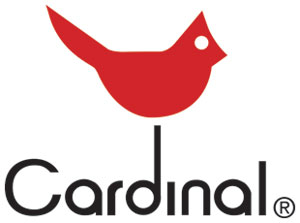 Cardinal Industries announced last week that its founder, Leslie Berger, passed away. He was 95.
Cardinal Industries is celebrating its 70th anniversary this year. The family-run business was launched by Berger in 1944 on the corner of Keap and Hope Streets in the Williamsburg section of Brooklyn, N.Y.
As was previously published by aNbMedia.com earlier this year, Berger began the business with very little capital but with knowledge of the burgeoning plastics business. He began manufacturing dominoes, poker chip racks, and Mah-Jongg sets. Many of these classics are the cornerstone of Cardinal's business today.
Berger's children, Joel Berger and Bonnie Berger Canner, issued the following statement:
"He lived his 95 years to the fullest, surrounded by a loving family. His son Joel and daughter Bonnie have taken over and grown Cardinal Industries into one of the most successful privately owned toy companies, committed to making family friendly, challenging, and innovative games and puzzles, while at the same time, making them affordable to all. His wife Sylvia has been his partner in life and business for 64 years. He will be profoundly missed by his entire family: Sylvia, Joel, Bonnie, Jody; his grandchildren Carly, Ilana, Justin, and Perri; and his numerous friends and countless associates in the toy industry."
For information on last Sunday's memorial service click here.
Trending on TTPM.com: Board Games
TTPM.com is showcasing what's trending in each specific product category. Today it's BOARD GAMES. This trending list is determined by consumers. It's the number of page views for that item in the previous 30 days and is updated every 24 hours.